The athlete, declared male by a report, was charged with rape and cheating by the police.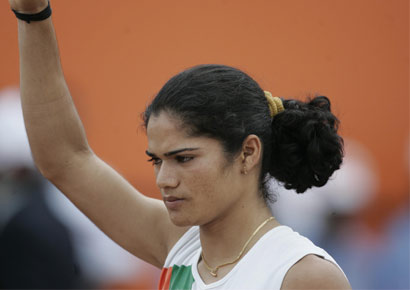 A medical report on Monday confirmed that the former track athlete Pinki Pramanik is male. Soon after the medical report confirmed it, the athlete has been charged with rape and cheating in a case filed against her by her live-in girlfriend Anamika Acharya.
A track athlete, Pramanik was first charged with raping her live-in girlfriend in June 2012. The athlete was remanded in 14-day judicial custody on June 15, 2012, a day after her arrest.
However, when initial private tests claimed to show her to be male, Pramanik expressed disagreement, following which the police ordered a separate government-led test as part of the trial.
The medical team appointed to look into the issue filed two preliminary reports based on ultrasonography and MRI tests conducted on the athlete. The reports said though Pinki had abnormal genitalia, she did not possess a male organ. Under such a circumstance, the rape charge does not hold water.
However, yet another examination by a board of doctors at SSKM hospital, Kolkata has now shown that the track and event athlete is male by gender.
The Calcutta High Court had earlier ordered a probe into the alleged violation of Pinki's rights, while asking the state government to file an affidavit against the allegations of rights violation within two weeks.
A 29-second MMS showing the athlete completely naked went viral on the Internet. The video was of Pinki undergoing a gender verification test at a private nursing home after she was arrested on June 14, 2012.
Earlier, the West Bengal Human Rights Commission (WBHRC) issued a notice to the state police for being insensitive about handling Pinki's case.
Timeline:
June 14, 2012: Pramanik arrested after her 32-year old female friend charges the athlete with rape and of being male
June 15, 2012: Pramanik remanded to 14-day judicial custody
July 10, 2012: Pramanik was released on bail
July 13, 2012: The track athlete's former live-in partner says she levelled the rape charge at the behest of Avtar Singh (husband of Jyotirmoyee Sikdar), who as per the partner is locked in a bitter land dispute with Pramanik.
July 11 2012: Sportspersons hold procession demanding justice for Pramanik