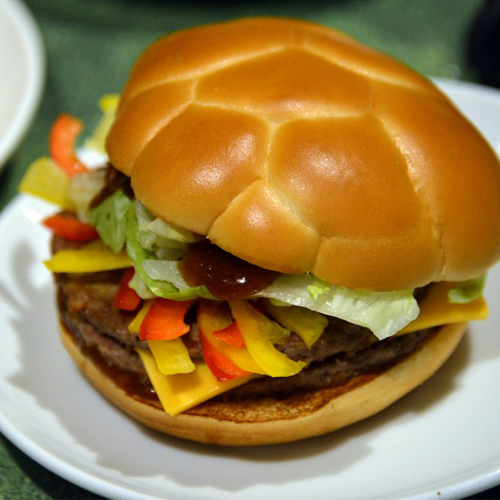 McDonald's has launched their official 'World Cup burger'.
With the tournament just days away, the world's largest chain of burger released the new item on their menu, which comes with an innovative 'Vans Soccer ball specification bread roll and a zingy grilling sauce to 'liven up the World Cup mood' with McDonald's signature salad, beef and cheddar cheese, Metro.co.uk reported.
Though the burger is only on sale in Japan presently, it should make it to Brazil before the World Cup begins.