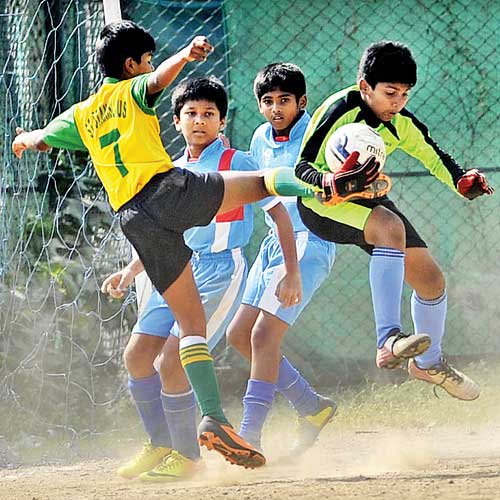 They gave a Maths paper two hours before their semifinal clash against Bombay Scottish (Mahim), but St Mary ICSE (Mazgaon) made sure the numbers did the talking as they beat the Mahim side 2-0 in their u-12 MSSA Football tournament clash at the Azad Maidan, Churchgate on Thursday.
"Examinations will always be there, but what is commendable to see amongst the guys is how they play better during these times. The boys have their Science paper tomorrow so it's exam, football and back to studies for the lot.
"We can't do much about this. Despite being so young, the kids are mature enough to know how to balance their studies and football." says coach Keenan Oliver, who has watched over the U-8, U-10 and U-12 sides since the past five years.
Mary's shall be put to the 'test' once again on Monday when they play the final at 3pm. The side would have given their History and Civics paper at 9am, followed by English Language at 11am.
Stopwatch: St Mary's 2 (A Chaurasia, D Kapoor) bt Bombay Scottish 0; Don Bosco beat St. Stanislaus 2-0 (via tie-breaker)