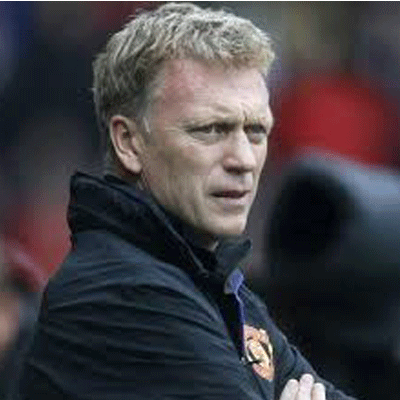 Match start time: 1:15am IST
Manchester United will look to avenge their loss to
Manchester City
last September when the two sides meet in a much-anticipated Premier League clash on Tuesday.
It is a particularly important game for Man U manager David Moyes, who will attempt to stave off growing criticism by securing a win on Tuesday. The 2-0 win over Olympiakos on Saturday, and the return of Rio Ferdinand has particularly boosted Moyes.
Manchester City also head into Tuesday's game full of confidence, having beaten Fulham 5-0 on Saturday. However, this could just be the beginning of Man City's difficulties, who are yet to face Arsenal, Southampton and Liverpool.
Man City are further hampered by the injury of striker Sergio Aguero, but manager Manuel Pellegrini seems bouyed by the returns of Edin Dzeko and Stevan Jovetic.
Manchester City have another advantage - they have won their last two games at Old Trafford and will surely be looking to make it three in a row.