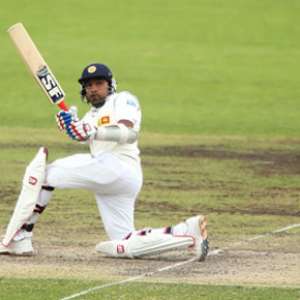 Sri Lankan batsman Mahela Jayawardene has decided to quit Test cricket later this year. After his exit, Test cricket will only have two active players from this era.
Other than Jayawardene, West Indies batsman, Shivnarine Chanderpaul (39), and Sri Lankan slow left arm bowler Rangana Herath (36), who debuted in 90s, and are still playing Test cricket. While Chanderpaul played his first Test match in 1994, Herath debuted in Test for his country in 1999.
Interestingly, retirement at 37 by Jayawardene follows the trend of other heroes of 90s who also hung up their boots around the same age. Two cricketing heavyweights, Brain Lara (West Indies) and Glenn McGrath (Australia), also retired from the longest form of the game at the same age. The average age of top 15 cricketers who retired in last decade stands at 37.8.
In the recent past, Master Blaster Sachin Tendulkar has been the oldest to say goodbye to Test cricket at 40. Tendulkar started his Test career in 1989.
Interestingly, 38 has been the favourite age among top cricketers to quit the longest form of the game. VVS Laxman, Muttiah Murlidharan, Shane Warne, Michael Hussey, Ricky Ponting, Jacques Kallis and Anil Kumble, all retired from Test cricket at the age of 38.
Moreover, Rahul Dravid and Steve Waugh announced retirement from Test when they were 39 years old. Sourav Ganguly and Wasim Akram left this form of the game at the age of 36.
It is common in cricket to raise questions about one's retirement when the player turns 35. Pakistan's skipper, Misbah-ul-Haq at 40 is the oldest cricketer who is currently playing Test cricket. Despite being in good form, questions have started to arise over his future plans.
On the other hand, there has been a major change in mindset of cricketers' debut post 90s. For instance, Graeme Swann of England retired at 34 in 2013 and Sri Lanka's Lasith Malinga left Test cricket at 27. Zimbabwe's Tatenda Taibu called bid adieu to cricket at 29. Former skipper of England cricket team, Andrew Strauss who debuted in 2004 hung up his boots at the age of 35.
One could argue that due to pressure of playing cricket in more formats, now cricketers retire early. However, most of the cricketers who played maximum Test matches in record books belong to the 90s era.
Former captains of Australian cricket team Ricky Ponting and Steve Waugh each have played 168 Test matches. They are only left behind by Tendulkar, who played 200 matches. South African all rounder Jacques Kallis has played 166 Test matches followed by Rahul Dravid (164) and Allan Border (156).