Oldest living Test cricketer in country and Sunil Gavaskar's uncle succumbs to massive heart attack at age of 92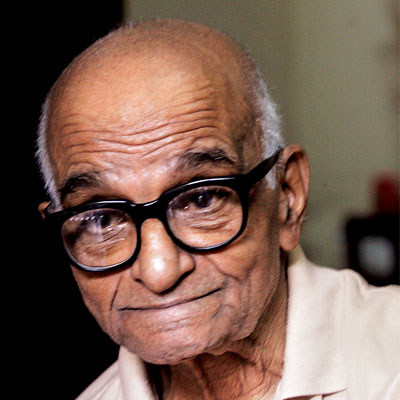 Be it Peter May's leg-glance or Hedley Verity's guile, CK Nayudu's acumen or Fred Trueman's pace, Vinoo Mankad's floater or Frank Chester's unbiased approach, Sunil Gavaskar's discipline or Sachin Tendulkar's boyish zeal... Madhav Mantri could regale you with innumerable tales in a matter of minutes.
Alas, this great raconteur who represented India in the 1950s, and Mumbai for nearly three decades, breathed his last on Friday morning after a massive heart attack. At 92 years and 264 days, he was India's oldest living Test player. Karachi-born Pannanmal Hotchand Punjabi (92 years and 246 days), who played all of his five Tests in 1955, holds that distinction now.
A pall of gloom descended on the leafy by-lane in Dadar's Hindu Colony where Mantri, a bachelor, lived all these years. Mourners — young and old — and legendary cricketers turned up to pay their last respects to the man who served Indian and Mumbai cricket as player, team manager, selector, administrator and, above all, father figure. Scores were also present at the crematorium in Dadar where Mantri's brother performed the last rites.
At least four Indian greats used the word 'inspiration' to describe him. To his nephew Gavaskar and Sandeep Patil, Mantri was 'Nana mama'. To Dilip Vengsarkar, he was the final word at the iconic Dadar Union club. To Ajit Wadekar, he was a saviour. Each of them said their final goodbyes to the benevolent man whose middle name was 'discipline'. Also present were Nari Contractor, Bapu Nadkarni, Madhav Apte, Milind Rege, grandnephew Rohan Gavaskar and several others.
Well, dna had the privilege to interview the former wicketkeeper-batsman and multiple Ranji Trophy-winning skipper a few days before his 90th birthday. That was in August 2011. "I am not nervous at all (about entering the 90s)," he had joked then. Ever heard of a nonagenarian sitting on the board of a private bank or serving as trustee of a school? Now you have.
For someone who took "exactly" 22 steps (a standard cricket pitch 22-yards-long!) from his bedroom to balcony and back — that was his exercise regime — several times a day, eating was just a formality. "I haven't had rice in 50 years" and "What's the need for an afternoon nap when there's so much read?" were a few of his jaw-dropping revelations.
Mantri's Test record — 67 runs and nine dismissals in four matches between 1951 and 1955 — wasn't anything to write home about, but his services to Mumbai, which he represented from 1941 to 1968 winning several Ranji Trophy titles, is spoken of in glowing terms. So fervently did his heart beat for Mumbai cricket that he played club cricket well after his 50th birthday.
Later, he dabbled in administration. He was the manager of the Indian team that toured England in 1990. There, he was privileged to watch Sachin Tendulkar score the first of his 100 international centuries.
Mantri also served the Mumbai Cricket Association as president (1987 to 1992) — he was the last cricketer to hold that position — and the BCCI as chief selector (1964-68) and treasurer (1990-92).
It's the end of an era. And more.