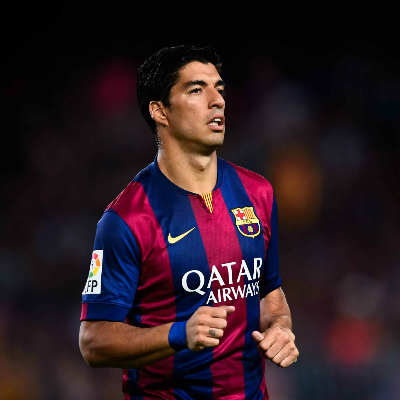 Uruguay striker Luis Suarez made his Barcelona debut as a late substitute in the Spanish club's 6-0 win over Mexican side Club Leon in a friendly on Monday.
Suarez's four-month ban for biting was upheld by Court of Arbitration for Sport (CAS) last week but has been relaxed to allow the striker to train and play in friendly matches.
Barca coach Luis Enrique waited until the 75th minute to give the Nou Camp their first glimpse of Suarez in their friendly encounter with Club Leon, The BBC reported.
Neymar scored twice and Lionel Messi also netted in an easy Barca win. Suarez wore the number nine shirt and was given a rapturous reception by the Barcelona fans when he was introduced.
The striker, who moved to Camp Nou for 75 million pounds from Liverpool, showed some nice touches during the cameo appearance, with the Catalan club cruising to victory against Club Leon to win the Joan Gamper Cup after Argentina international Messi opened the scoring in the second minute.
Messi's opener was followed by Neymar scoring twice before halftime to give Barca a comfortable advantage. Teenage striker Munir El Haddadi also netted a brace, the second goal coming moments after Suarez's introduction, before 19-year-old Sandro rounded off the scoring with another two minutes from time.
Barcelona fans will have to wait a little longer for Suarez's competitive Barcelona debut, which is likely to be at Real Madrid on 26 October in the El Clasico, the report added.