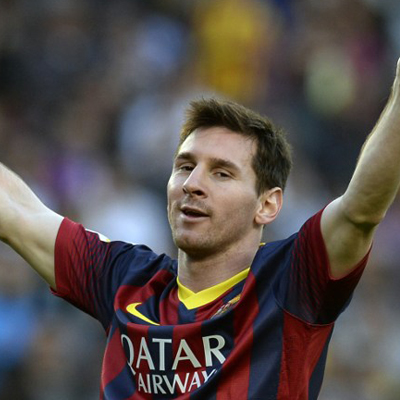 Lionel Messi has taken over the reigns as Barcelona's all-time top scorer, when he scored a hat-trick against Osasuna to bring home a 7-0 victory.
The Argentine player now has 371 goals to his name for Barcelona. These goals were scored in all games including friendlies, and beat the record of Paulino Alcantara, who played for the club between 1912 and 1927, and notched up 369 goals.
At just 26 years old, Messi has already accomplished more than most footballers do in their entire careers. He is the first football played to win four FIFA Ballon d'Or as well as three European Golden Shoe awards. Messi is the first and only player to top-score in four consecutive Champions League campaigns, and also holds the record for the most hat-tricks scored in the history of the competition. There are countless other records Messi has broken, and with his newest accomplishment, it seems the Argentine footballer doesn't show any signs of slowing down.
Here's a look at some of Messi's most incredible goal.
(Inputs via various sources)