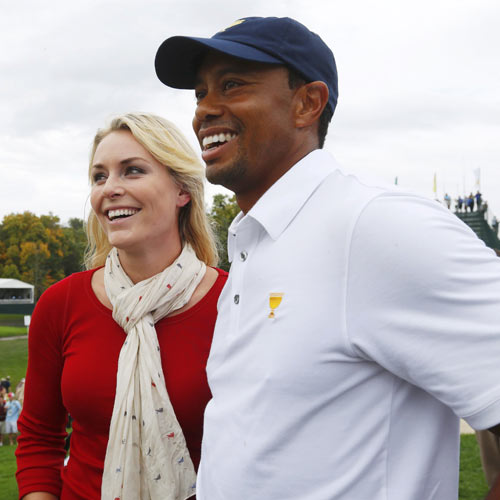 Lindsay Vonn has credited her golfer boyfriend Tiger Woods in helping her to deal with her injuries and painful rehab in the last few months.
The 29-year-old ski racer told Self Magazine that Woods helped her stay patient through rehab and helped her take it one day at a time, Huffington Post reported.
Vonn, who announced her relationship with Woods in 2013, added that they are good for each other and she doesn't know what he's learned from her, but they always push and help each other when they are down.