Many say this weekend is Lewis Hamilton's best chance to get a race win under his belt in the 2013 season.
And for this race weekend, the F1 star will be wearing a customised helmet. Hamilton tweeted pictures of the helmet that has the Monaco race track drawn on it.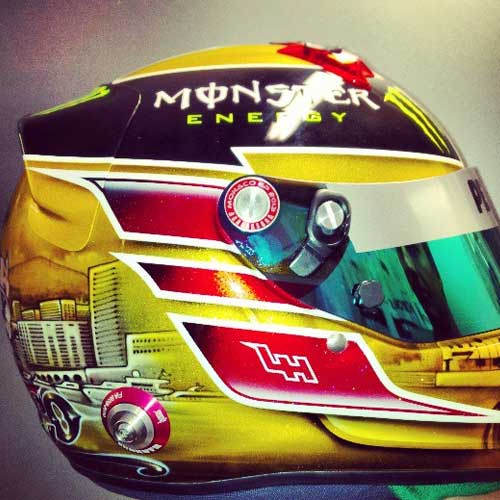 In another tweet, the Mercedes driver also revealed that his girl-friend Nicole Scherzinger, his dog Roscoe and himself are painted in cartoon caricatures with the F1 ace driving the car.
The 2008 champion is currently 4th in the F1 driver's standing with 50 points. Hamilton badly needs a race win to wipe away the 39 point deficit to triple World Champion Sebastian Vettel who currently is on top of the championship table for the year.
The creative design of his helmet will surely help Hamilton get the much needed encouragement to put the not so successful outings he had in his Mercedes in the last few races behind him.