Lewis Hamilton was seen walking his bulldog Roscoe at Spanish Formula One Grand Prix.

The 2008 world champion has obtained a special VIP pass for his dog, complete with a photograph of the dog wearing trendy headphones, but abandoned plans to bring his pooch to last month's Bahrain Grand Prix because Roscoe was reported to be unwell.

The dog has acquired cult status for some fans of the Mercedes driver as he regularly posts photographs of Roscoe on Twitter.
May 10, 2013
The F1 driver keeps posting cute pictures of his dog on Twitter.
Roscoe's here!!! twitter.com/LewisHamilton/…

— Lewis Hamilton (@LewisHamilton) May 10, 2013
Numerous 'fake' Twitter accounts claiming to be Roscoe's account have also propped up. The accounts have posts about enjoying being with the 2008 F1 champion and his girlfriend Nicole Scherzinger.
The account Roscoe Hamilton which is fake has @RoscoeF1Dog as the handle has Dog of @lewishamilton Causing trouble in the paddock since 2013! Where Ever My Dad Goes as the profile introduction.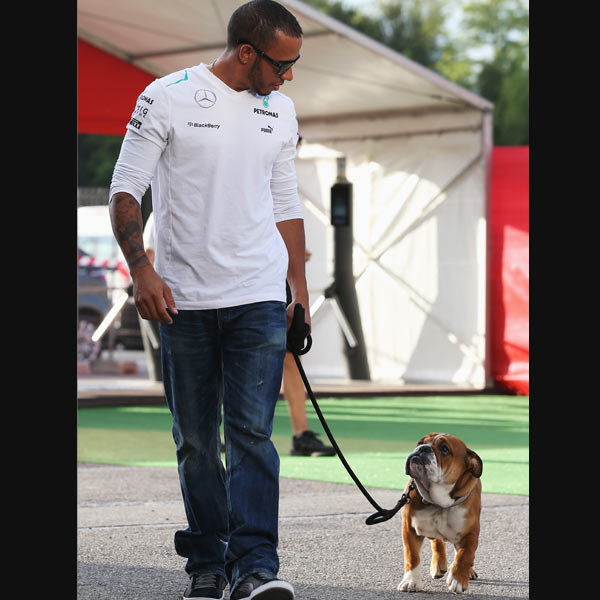 While Roscoe with @RoscoeF1 as the Twitter handle has an introduction information that reads, Lewis Hamilton's best mate, pitlane pooch.
Steadily the fake accounts are garnering more and more followers by the day.