Briton demoted to back of the grid as team fail to give him enough fuel.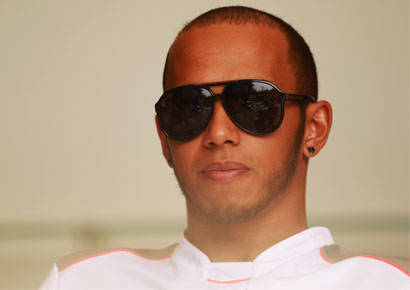 Lewis Hamilton will start today's (Sunday's) Spanish Grand Prix from the back of the grid after being sensationally stripped of pole for breaching technical regulations regarding fuelling.
The 2008 world champion was on his in-lap after claiming what he believed to be his third pole in five races, and McLaren's 150th, when he was ordered by his team to stop the car on track due to an unidentified "technical problem".
McLaren were subsequently found to have an insufficient quantity of fuel in the car to return it to the pits and still provide the mandatory one litre sample to the governing body.
Although McLaren's sporting director Sam Michael tried to claim 'force majeure', apparently arguing that a team member had mistakenly underfuelled the car, stewards rejected his reasoning and decided to exclude Hamilton from qualifying altogether. "The competitor is, however, allowed to start the race from the back of the grid," a statement read.
A McLaren spokesperson said: "We accept the stewards did not agree with our interpretation of force majeure. Our aim is now to maximise the points we can score tomorrow."
The calamitous error is bound to lead to renewed speculation regarding Hamilton's future. The driver is in the final year of his five-year contract. There was much speculation last season that he might seek to move from the team who recruited him as a 13 year-old.
Red Bull's Mark Webber, Mercedes's Michael Schumacher and Ferrari's Felipe Massa are all in the final year of their contracts, increasing the potential for a big transfer.
The speculation had died down this year, with McLaren having built a front-running car, but Hamilton's strong qualifying performances have not translated into race wins and often through no fault of his own.
Hamilton was released at the wrong time from a pit stop in Melbourne. A change of gearbox following the Malaysian Grand Prix saw him demoted five places on the grid in China. Most recently, two disastrous pit stops in Bahrain scuppered Hamilton's chances of fighting for big points.
"Of course I'll give it my all, and we'll give it our all, and I hope with our improved pit stops as well we can make steps forward," Hamilton said before he knew the result of the stewards' inquiry.
"Overtaking here is very tough, as we've seen in previous years, but we have the DRS so I would hope we can overtake."
The dramatic denouement to the day was entirely in keeping with what had taken place earlier. Say what you like about the new era of racing in Formula One, but there is rarely a dull moment.
While the debate over the impact that Pirelli's tyres have on the spectacle continued to rage, the sport served up yet another extraordinary qualifying session.
Hamilton's misfortune was Williams's gain. Pastor Maldonado - dismissed by some as a 'pay driver' given that his place on the grid is courtesy of a reported pounds 29.4?million this year alone from Venezuelan oil company PDVSA - will start from pole today after most of the expected front-runners suffered a problem.
"It's a great moment for the team and for me," Maldonado said.
Hamilton's team-mate Jenson Button did not even make the final shoot-out involving the 10 quickest drivers, complaining of understeer and imbalance balance in his MP4-27. Button starts 10th, just ahead of Red Bull's Mark Webber.
Such is the importance of tyres this season that double world champion Sebastian Vettel did not even bother to set a time in Q3. Schumacher likewise.