The 2007 F1 star has returned to the team where he won his only title.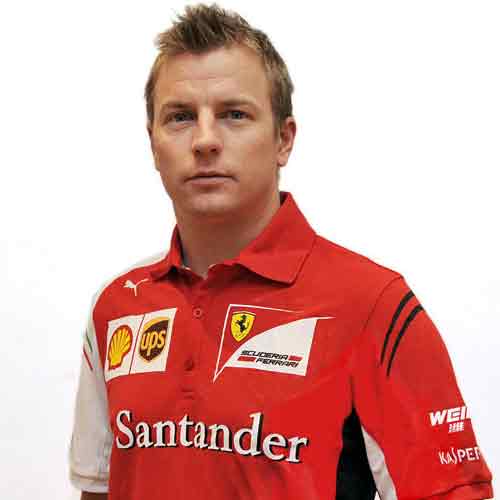 One of the most awaited things in the 2014 F1 season is the return of Kimi Raikkonen to Ferrari.
Fire and ice are set to combine as the Finn known as the 'Ice Man' by fans will be teammates with Fernando Alonso who is known to not like it when his teammate out performs him.
An interesting prospect in store for fans of the sport in 2014, on the Ferrari website fans got to see the 34-year-old in the team T-shirt which is red in colour, a hallmark of the Italian team.
Raikkonen was spending three days at the team headquarters in Maranello working on simulators as he prepares for the new season.
Having raced with Lotus post his sabbatical from the sport after the 2009 season, Raikkonen's return to Ferrari, the team where he won his only F1 driver's title has been hailed by the Tifosi or Ferrari supporters.
Speaking to the Ferrari website, Raikkonen said, "I began by getting used to all the new systems and procedures that we will use this year. From this point of view, the simulator is really very useful. It's true there is lots to do, but the workload is not much different to what it was in the past. For me, these days in Maranello are also an opportunity to be with the team and spend a bit more time with my many friends here."
The Finn will be surely seeking his second title this year with new rules and a new team.
When the new 2014 Ferrari challenger will debut is not clear, but seeing Kimi in red surely is a good thing, the colour seems to suit him well.