Experts say Kohli has to be a bowlers' captain if he has to show his preparedness for top job.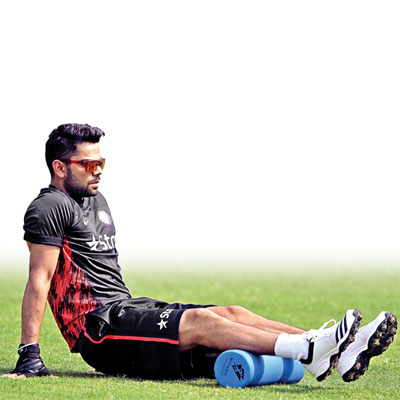 Perhaps the best thing to happen to Indian cricket under Virat Kohli during the Asia Cup will be for the stand-in skipper to have full faith in his bowlers. The Indian bowlers, of late, have come in for some sharp criticism from the regular captain Mahendra Singh Dhoni, who has been rested for the tournament beginning on Tuesday.
Recently, after the ODI series loss in New Zealand, Dhoni even called upon his bowlers to use their brains. Now, the focus will be on the young bowling unit to come up with something better.
It is here that Kohli's captaincy will be put to test. And he knows it and admitted upon arrival in Dhaka on Sunday, "It gives me a chance to test where I stand and how well I can lead a pack of very young and exciting cricketers, who are going to shape up the Indian cricket team. It's a test for me personally; it will tell me where I stand as an international captain."
It is not the first time that the 25-year-old will be donning the captain's role. He has done it before, stepping in for an injured Dhoni during the tri-series in the West Indies last July followed by a five-match ODI series in Zimbabwe, where he led the team to 5-0 win.
Former India batsman WV Raman, who coached India Colts led by Kohli on the tour of South Africa prior to the successful campaign in the 2008 ICC Under-19 World Cup in Malaysia, said that Kohli the skipper should understand the temperament of his bowlers.
"He should have faith in his bowlers and make it obvious to them. If they see him exhibit any bit of disappointment, it is going to play on the bowlers' mind.
"It is crucial for him to be a bowlers captain. Traditionally, bowlers have been at the receiving end because most of the skippers have been batsmen's captains. The bowlers need the captains' confidence. Sometimes, they need kid-glove treatment to be at their best."
Raman added that the Delhi batsman is capable of handling the responsibility well.
"It is human nature that you want to win and show the results. But this is not necessarily about results but how he handles things in the team. If he allows to be distracted by thinking too far ahead, he will not do justice to the faith the selectors have placed on him. He should not allow the pressures of captaincy get the better of him and do something that he will not do otherwise. That will be tricky balance that he has to achieve."
Former all-rounder Sanjay Bangar is of the view that for the captain-in-waiting Kohli "Asia Cup will be a test of his character purely because he has captained the country against the weaker oppositions like the West Indies and Zimbabwe. In Asia Cup, the sub-continental teams will come harsh on him."
Raman added that Kohli should not think too far ahead. "Dhoni will continue to lead in the ODIs when he is fit. The best thing for Virat is not to be too desperate or ambitious," the former left-handed batsman from Tamil Nadu said. "Asia Cup will be a sort of experience to get a hang of it and also give the selectors a right opportunity to assess him as a captain."
Two of Kohli's 18 ODI centuries have come as India captain. He has led the country to seven wins from eight matches as captain previously. But Asia Cup is a different ball game. Like Bangar put it, "It is one thing to be just a player and another thing to get into the hot seat and think about 10 others on the field."
The Dhaka trip will give an idea if Kohli is ready to take mantle from Dhoni, whenever it happens.