Highly-placed source tells dna that three players from CSK and two each from DD, MI figure in confidential report submitted by Mudgal panel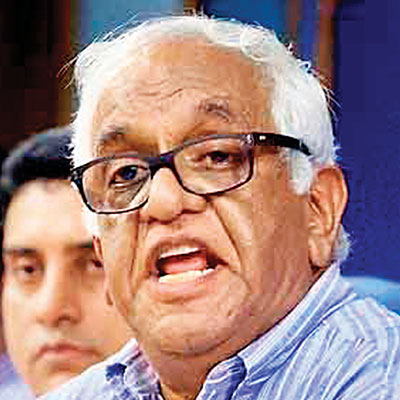 Did you feel let down upon learning that the Justice Mukul Mudgal Committee had submitted a list of 13 "very important personalities" in a sealed cover to the Supreme Court? One of them is, of course, BCCI president-in-abeyance N Srinivasan. Well, brace yourself for another shocker. dna has reliably learnt that at least eight players and a leading commentator are on that list.
According to an impeccable and highly-placed source, seven of these eight players are representing three different IPL teams. Of these, three belong to Chennai Super Kings, two to Delhi Daredevils and two others to Mumbai Indians. The eighth player went unsold at the 2014 auction in Bangalore, but played in the first six editions of the league.
It must be mentioned here that the three-member panel, headed by former Punjab and Haryana High Court chief justice Mukul Mudgal, categorised the allegations made by witnesses it examined as "unverified", and submitted a sealed envelope along with its report to the apex court. The police units of Mumbai and Delhi had also provided similar hints.
Apart from these names, the confidential report also reportedly carries the names of another franchise owner (apart from Srinivasan) as well as a very senior IPL official. "The names of these cricketers are in the public domain. But nobody is actually talking about this leading commentator," the source told dna on Tuesday.
Former India player Surinder Khanna didn't seem surprised at all. "Some of the tainted players who were involved in the 2000 fixing episode are now being allowed to sit in the commentary box. I'm not surprised to hear that a commentator figures on that list," said Khanna.
Justice Mudgal was assisted by additional solicitor general L Nageswara Rao and senior advocate Nilay Dutta. The three-member panel had also said that names of other national and international players came up during their investigation and this had not been probed by any agency. The panel said it could not launch a probe due to "paucity of time".