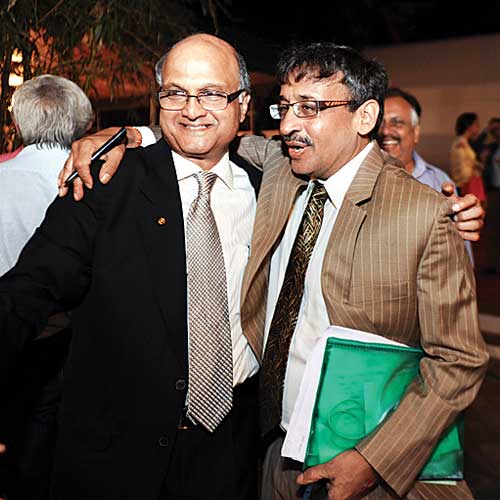 Vivek Jain – a members' favourite – garnered maximum votes (897) in the 98th Royal Western India Turf Club elections held at the Mahalaxmi Race Course, in Mumbai on Tuesday.
Jain missed out last year as he had only four of the nine members in his support. But he was hopeful this year. "It has been sad despite the members preferring me and my four committee members. But I am sure it will not be the same this year," he said on the eve of the election.
True to his belief, five members - new entrant Gulamhusein A Vahanvaty, Dr SC Jain, Geoffery Nagpal and Ram Shroff - stood by him. Overall, 1,287 cast their vote with 31 turning out to be invalid.
The chosen
Vivek Jain (897), Champaklal Zaveri (829), Gulam A Vahanvaty (777), Jaydev M Mody (775), Khushroo N Dhunjibhoy (743), Dr Ram H Shroff (708), Geoffrey B Nagpal (706), Shyam M Ruia (688), Dr S C Jain (637), Shivlal R Daga (633)
Total Votes: 1287; Valid Votes 1256; Invalid Votes 31