Will IPL terminate franchises if Supreme Court accepts findings of Mudgal Committee?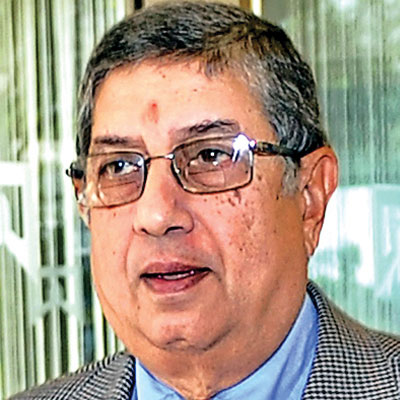 It's D-Day for N Srinivasan and Chennai Super Kings.
Nearly a month after the Mudgal Committee submitted a detailed report indicting the BCCI president's son-in-law, Gurunath Meiyappan, for betting and passing match-related information during IPL 6, the Supreme Court will take up the case for hearing on Friday. Any adverse observation by the apex court could make life difficult for Srinivasan and the franchise owned by his company, India Cements Ltd.
Rajasthan Royals co-owner Raj Kundra will also be under the scanner as the three-member panel had suggested that the businessman's role in betting-related activities be probed further.
It may be recalled that three Rajasthan Royals players, including World Cup winner S Sreesanth, were arrested for engaging in fixing-related activities last season. Further investigations revealed that Meiyappan, Kundra and a few others were also involved in nefarious activities.
The BCCI, on its part, set up a two-member panel comprising retired judges T Jayaram Chouta and R Balasubramanian to probe the matter. The committee, however, found "no evidence" of any wrongdoing on the part of Meiyappan and Kundra and gave them a clean chit.
Defending Meiyappan, CSK owner and BCCI president Srinivasan described his son-in-law as a "cricket enthusiast". He also clarified that Meiyappan had nothing to do with CSK. However, there was evidence to suggest that Meiyappan was indeed the face of CSK.
The Mudgal Committee suggested that "spot-fixing and betting" charges against Meiyappan need to be properly investigated by a government agency. Friday's hearing comes in the wake of several reports which have hinted that "there is need to probe the role of few Indian players, too".
If the SC does indeed find Meiyappan and Kundra of wrongdoing, then the IPL governing council will find itself in a tight spot. According to Clause 11.3 of the IPL franchise agreement, "if any official, team owner or anyone associated with the team tarnishes the image of the league, the franchise can be terminated immediately".
I am as curious as you: Mudgal
Justice (retd) Mukul Mudgal was his witty self when dna contacted him on Thursday evening. When asked if he would keep a close watch on the Friday's developments, the eminent jurist who headed the three-member panel appointed by the Supreme Court to probe the IPL mess, said, "I am as curious as you. Like any person who makes recommendations, I, too, hope mine are accepted. But it's up to the honorable Supreme Court to accept or reject the observations." Does he consider himself privileged to have been given the task of cleaning up Indian cricket? "I don't look at it that way. Like most Indians, I am an avid cricket fan. I just did my job. So did the other two members of the committee," Mudgal said.