The Indian pacer claimed a six-wicket haul under overcast conditions in Wellington.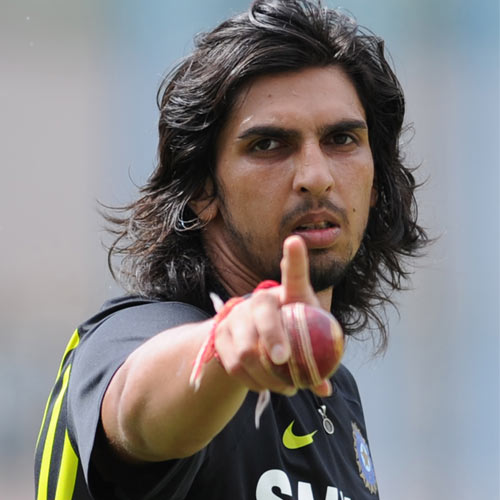 On day 1 of the second Test between India and New Zealand, Ishant Sharma whose presence in the team has been questioned time and again, proved to his critics exactly how dangerous he can be.
The bowler claimed his career best figures as he took 6 for 51 helping the team bowl New Zealand out for less than 200.
India are 0-1 down in the series having lost the first Test last week.
In this tour so far, India has failed to win a single match but MS Dhoni has won all the tosses, after winning this one as well, the Indian captain elected to bowl first, a decision that Sharma's bowling helped prove right.
Aided by Mohammed Shami who claimed 4-70, the duo among them took all 10 Kiwi wickets. Sharma was on song with the ball leading many to question, if it was really him bowling.
The bowler also became the first Indian bowler to take three six-wicket hauls in Test cricket. Sharma reminded many of the lanky fast bowler of a few years ago who tortured Ricky Ponting with his lines and length.
The IPL fees and Valentine's Day as a reason for Sharma's change in luck with ball were cited as reasons by fans on the social network site.
Here are some Twitter reactions to Ishant Sharma's awesome bowling performance:
Ishant Sharma's performance today shows that he's desperately seeking a Valentine. Women in New Zealand, please oblige. #NZvsInd

— Fake IPL Player (@_fakeiplplayer) February 14, 2014
BREAKING : After today's performance, even Chelsea, Arsenal, Man City, Liverpool & Man United are bidding for Ishant Sharma. #NZvsInd

— Keh Ke Peheno(in 3D) (@coolfunnytshirt) February 14, 2014
After all the criticism, good to see Ishant Sharma finally getting his 'tappa' right. And success is pushing him to bend his back #IndvsNZ

— Vikrant Gupta AajTak (@vikrantgupta73) February 14, 2014
Ishant Sharma has 3 for 1. Deservedly. Fairly sure that's one of the surest signs of impending apocalypse. #endoftheworld #goodwhileitlasted

— Andy Zaltzman (@ZaltzCricket) February 13, 2014
After Ishant Sharma's back to back 5 wicket haul ArvindKejriwal resigns as Delhi CM some Delliwala have to take the responsibility #NZvsAus

— Desigiri Cricket (@desigiri82) February 14, 2014