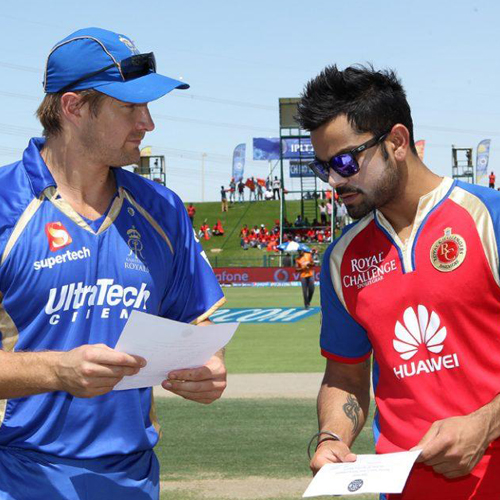 Royal Challengers Bangalore were shot out for 70 in their match against Rajasthan Royals on Saturday. This is the third lowest total in IPL history. That it comes on a good batting track adds fuel to the fire for IPL fans.
Aakanksha Bhatia wanted RCB to be sold off on OLX:
RCB making point clear that nobody works on weekend... #RRvsRCB

— Akanksha Bhatia (@DhinchakAurat) April 26, 2014
You know what, Pratibha Mehra may just be right about this one:
Guess who ll be the most happy person to see RCB getting all out for 70 runs? All the Kingfisher's employees! #EmbarrassedMallaya #RRvsRCB

— Pratibha Mehra (@Irfanomania) April 26, 2014
This guy mixes cricket and politics:
#RCB must've feeling Congress today when they started bowling against #RR in #RRvsRCB in #IPL7 @jhunjhunwala

— Nishant Goyal (@goyalnishant) April 26, 2014
This is an interesting take on why RCB played so poorly:
#RCB batsmen don't like to work on a weekend #RRvsRCB

— ? ? ? (@i_hrutwik) April 26, 2014
Ashwin Kumar has his sights set elsewhere and is now worried:
Sincerely hope that diving fortunes of Vijay Mallya in cricket and Airline business doesnt impact the Kingfisher Calendar next year.#RRvsRCB

— ashwin kumar t s (@ashwinkumar89) April 26, 2014
And Annna blames the absence of Chris Gayle for RCB's poor show. But they have so many good batsmen, Annna.
Without gayle RCB is not that RCB which we have seen in last 3 IPL #RRvsRCB #RCBvsRR

— Annna (@iapundir) April 26, 2014