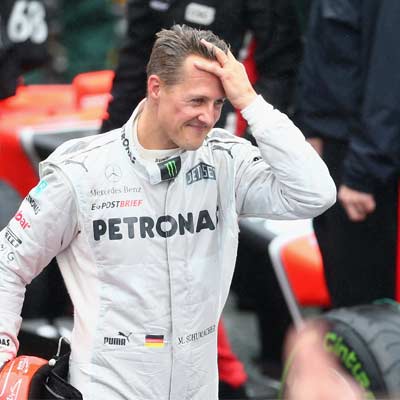 Investigators in France are reportedly examining a camera, which had been fixed to the ski helmet of comatose Formula One legend Michael Schumacher, in a bid to find clues about the circumstances of his skiing accident in the French Alps.
The helmet of the seven-time retired German champion, who is in a medically induced coma after suffering head injuries during a fall in the resort of Meribel last Sunday, cracked on impact when he hit a rock while skiing off-piste.
According to the BBC, news of the camera's existence emerged recently, with reports saying that Schumacher's family had handed both the device and helmet to the authorities for investigation.
The report mentioned that it remains unclear whether the camera was switched on at the time of the accident, adding that police also interviewed Schumacher's teenage son, who witnessed the crash.
Schumacher remains in a stable but critical condition after two operations to remove blood and pressure from his brain, the report added.