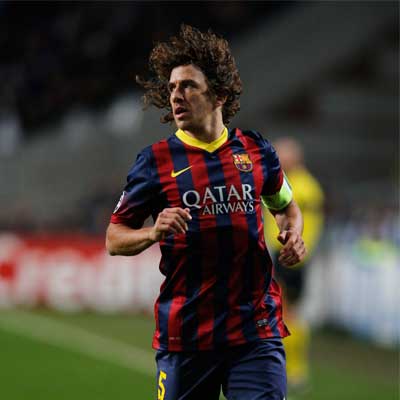 Barcelona captain Carles Puyol has reportedly announced his intention to leave the club at the end of the season following an impressive 15-year career at Camp Nou.
Although Puyol signed a new deal with the club in January last year, but he admitted in June that he would not stay if injuries continued to prevent him from playing a significant part on the field.
According to Sport24, the Spaniard, who has been plagued by injuries over the last couple of seasons and has undergone three knee operations, did not reveal whether he would continue playing elsewhere, adding that he and the club will annul the final two years of his contract that were still to run.
Stating that it is now time for a new challenge in a less physically demanding environment, Puyol, who featured just ten times this season in all competitions, further said that it has been difficult for him to recover the level he needed to be able to continue with Barcelona, for which he has taken the decision to leave the club.
Puyol insisted that he would give everything in what remains of the season to help the club succeed on three fronts, adding that he will make a decision on his future after taking some time off for rest and recuperation.
Puyol, who joined Barcelona in 1999, is the club's second most decorated player of all-time, behind only teammate Xavi Hernandez, having made 593 appearances, the report added.