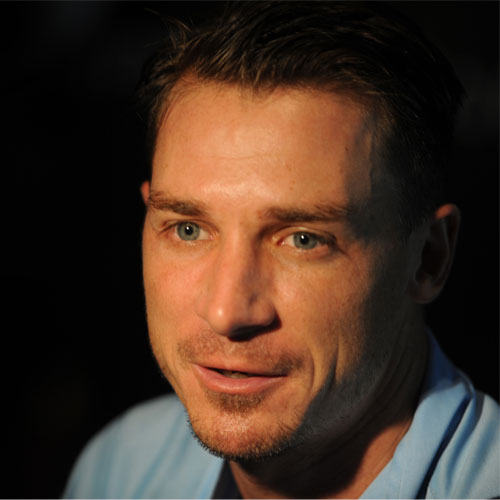 Rohit Sharma walked gingerly towards the pitch on Saturday. He walked back to the dressing room about five minutes later. He mustn't have been too pleased with what he saw.
Kingsmead is no Wanderers. Over the years, the wicket here has flattened out considerably. But we are in South Africa and Dale Steyn is very much around. That said, India can't take things lying down. They have to fight fire with fire.
To begin with, their strategy in the first 10 overs needs to be revisited. Sharma made a 43-ball 18 in the first ODI. Sharma's plan to see off the new ball, even if it meant making concessions on his initial strike-rate, did not materialise under the relentless pace attack. The manner in which they make the ball talk after the 30th over is as prodigious as what is usually seen in the first 10.
Taking selective risks, is one option Virat Kohli said and he did that in the first ODI. "To see Steyn swing the ball from middle stump and get it past the off stump, actually the fifth off-stump, it was tough to face," he said.
"All you can do as a batsman is to try and upset his length and that is why when I went (down the wicket) on the fourth ball. I stepped out and I wanted to hit him over the in-field. Otherwise if you keep defending, you kept getting beaten so you have to come up with something." Kohli got a four for that move.
According to Kohli, counter-attacking isn't the only option. "It is about assessing conditions, the bowlers and not just stepping out and not knowing what to do."
Bar Sharma, Kohli and, to a certain extent, Shikhar Dhawan, none of the other top-order batsmen are equipped to play the pull. Also, one brilliant ball –– like the one that claimed Kohli on Thursday –– is bound to come their way sooner than later. Consuming deliveries and hoping make up for it later may not be a smart ploy. Why, because the pacers will keep coming at you.
It's here that the current lot must learn from Sachin Tendulkar. In the last few years of his career, the master would use the upper-cut and the slice over slips to counter the bounce. Virender Sehwag also had his own style. He would make room and thump it over point. Also, the manner in which Sourav Ganguly countered Allan Donald, Shaun Pollock and Makhaya Ntini in the 2001 ODI series on these shores is worth revisiting. He would make room by moving way outside leg and hit the trio over cover, extra-cover and even third man.
Kohli didn't buy Steyn's theory that the Indians were frightened on Thursday. "I don't think we are caught in a trap. It is a game of cricket tomorrow and any side plays it well will win the game regardless of the conditions," Kohli said.