Former England woman cricketer and now TV host and commentator Isa Guha tells G Krishnan that Mithali Raj's side can be world beaters with proper guidance. Excerpts:
There are plans to have Women's International Cricket League on the lines of IPL. How will that help women's cricket and cricketers?
It is probably quite timely. I feel it is the next step for women's cricket, especially after the England women recently went professional. Starting a league like this will only enhance competition. We have seen in the IPL how players enjoy playing with and against players from different countries, learning from each other and sharing ideas about the game. Cricket will be nothing short of excitement. I don't know how far away they are from organising it but I'm planning to meet Shaun Martyn to find out more. It will be important to have the backing of governing bodies and the ICC. We know that, historically, privately-owned tournaments tend to struggle when it comes to longevity, maintaining the Spirit of the Game and organising payments.
How keen are you to be part of it?
I'd love to be involved in some capacity. It is something that I and a lot of others have been calling for since the IPL has become so popular. I originally thought it would be good to organise a women's IPL whereby you could have a women's team for each franchise and they could play on the same day as the men. Logistically, it makes sense but I'm not sure of the depth in standards of India women's cricket. It might be better having a separate tournament with less teams and international players so the levels of competition are not diluted. I'd love to be involved though. Maybe two years ago, I'd have considered playing but in that time, I have played three matches. It might be better for me to stick to broadcasting.
Have you completely stopped playing?
After I retired (in 2012), I wanted to have a summer off, travel and relax. Last year I very much wanted to play cricket but it has been quite hard with work being the priority. This year, I was working on IPL for six weeks, so I had to say no to county cricket. I'd love to play a few games but I guess you can't have everything. I had a few nets at Lord's in February and I really enjoyed being able to have a bowl. Initially, I was apprehensive that it would hurt my back because I don't look after my body as I did when I was playing. I started off a couple of paces and worked my way up to full run up and it felt good. It was just nice to bowl without the pressure of playing in a game. It reminded me of how I felt when I was a kid.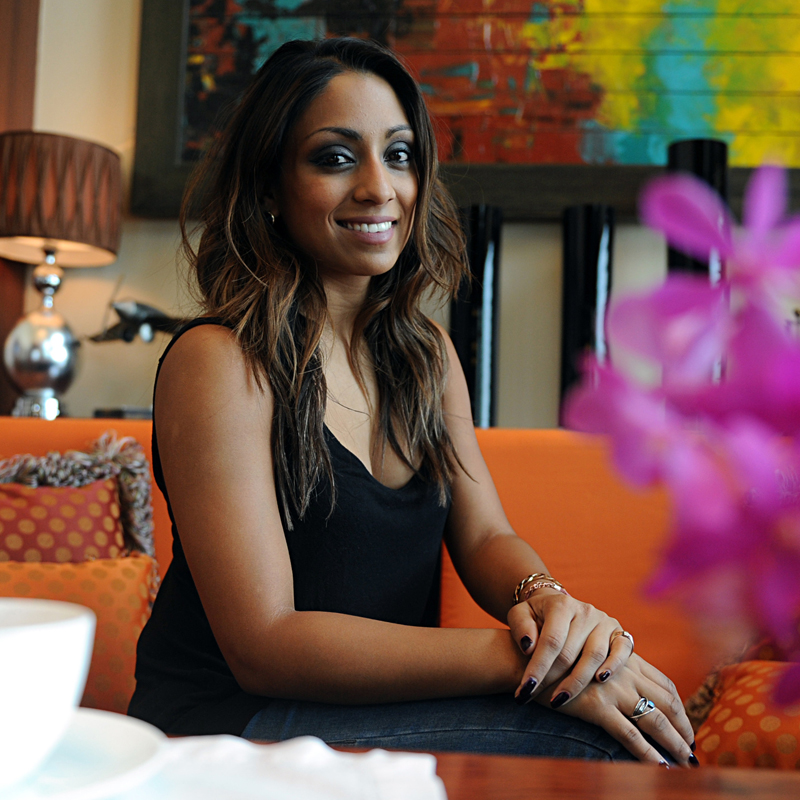 Are there enough takers for women's cricket?
I think it is improving and the perceptions are changing. More people are starting to wake up to women's cricket as a serious sport. There is a Catch 22 situation whereby sponsors don't want to get involved unless you get people to the ground, and people won't go to the ground unless it is marketed properly. However, there is a market for it and it needs to be promoted in the right way. Ten years ago, you probably did not want to watch women's cricket. The skill levels weren't there. But now, you have got more teams competing with each other. A lot of games come down to the last ball of the match, making it exciting to the spectator. There is also a greater depth of girls hitting big sixes, bowling in excess of 70 mph and spinners have a number of variations. In terms of skill levels, I think it is very similar to men's cricket. The only difference is power.
But there is a big gap between the top three teams and the rest?
T20 cricket is bringing that gap closer certainly on the global stage with the likes of Sri Lanka, South Africa, West Indies competing with the Big 3. When it comes to longer format, it is Australia, England and New Zealand. India have declined in the last couple of years, having exited the big tournaments early. They come to global stage but are not performing. India have such a wealth of talent in their squad. They have the capability to overturn any side. All they need is support and guidance, someone who can take them by the scruff of the neck and turn them into a world beating side. Also, when you have players from all corners of the country, you need more time together to train as a squad. Furthermore, they need to be playing the best sides in the world if they are to gain confidence.
Mithali Raj has been one consistent performer for India for the last decade or so...
Mithali is one of the best players in the world. She is great to watch. Harmanpreet Kaur, Jhulan Goswami, spinner Gouher Sultana are also fine players. It is all about them building confidence to be the best side in the world. If Mithali Raj had more support, she could probably improve her strike rate. At the moment, she feels the need to anchor the innings. There is a lot of responsibility on her shoulders.
Indian women will be touring England soon. How would it shape up?
Mithali and Harmanpreet are the key to the batting but they will need support from other players. Punam Raut had opened well in the past. Like any team playing away from home, it can be difficult to adapt to conditions. They have a good side but England are powering on, especially after going professional. Jhulan is one of India's finest bowlers and on English wickets, she can be successful. It will be an interesting series.
The Indian men's team for England Tests is out. What do you make of it?
It is a fairly inexperienced squad although it is exciting with the youngsters hungry for success. I can't wait to see the likes of Virat Kohli and Cheteshwar Pujara play in English conditions. On the bowling front, I was disappointed not to see Umesh Yadav because he has been looking sharp in the IPL. When you look at the type of wickets they are going to be playing on, you need variety and the armoury to be able to exploit the conditions. Bhuvneshwar Kumar will be the key, he bowls with control and gets sideways movement. Md Shami has not had a great IPL but he is quick and I'm sure will be effective as well.
England will be keen to come back strongly after the Ashes humiliation in Australia, won't they?
India are going to run into a side that has been severely embarrassed in Australia. They are going to be absolutely determined to score runs, take wickets and be ruthless. They play Sri Lanka in a couple of Tests before that and it will be interesting to see how they go about the business but I have a feeling England are out for blood.
How much will they miss Kevin Pietersen?
They seem to be set on the way they want to move forward. Obviously, it is a big blow to lose someone of Pietersen's calibre. At the same time, there are a lot of young English guys performing in County Championship and who will be determined to make their mark. I honestly do think they will be able to cope without Pietersen but it is still a big loss.
(Isa Guha is a brand ambassador of @StrawberryNET and can be followed on @isaguha)