The past few weeks have witnessed several iconic Indian cricketers purchase several franchises across multiple sports. Abhishek Mukherjee looks at the shadows of copycat marketing creeping into Indian cricket.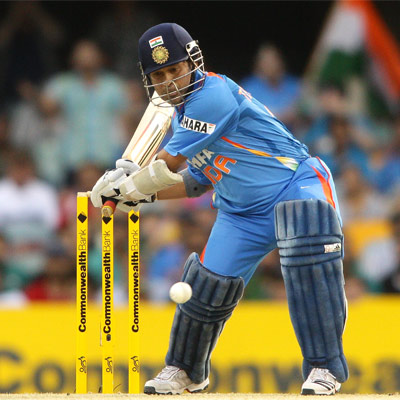 Let us consider the following Twitter handles of cricketers: Virat Kohli (@imvkohli), Ravindra Jadeja (@imjadeja), Ishant Sharma (@imishant), Praveen Kumar (@impk08), Rohit Sharma (@imro45), Suresh Raina (@imraina), Zaheer Khan (@imzaheer), Ramesh Powar (@imrameshpowar), and many more.
The intriguing bit about these IDs is the uncanny similarity they have with each other. All of them were around when Twitter came into vogue among "celebrities", and the gap between these men opening their accounts has not been too significant. Even if one ignores the somewhat vocal "I am" before the handles, the similarity among them is somewhat odd: given their "celebrity" status one would expect them to be different from each other.
Had it stopped with the current crop (who are, all said and done, still young) things would have been normal: once Sunil Gavaskar (and Nagarjuna) purchased the Mumbai franchise of the Indian Badminton League (IBL) in July last year the floodgates opened. Sachin Tendulkar followed suit, buying the Kochi franchise of Indian Super League (ISL) — a football tournament — in collaboration with PVP Ventures. In the same auction, Sourav Ganguly teamed up with Altetico Madrid, Harshavardhan Neotia, Sanjeev Goenka, and Utsav Parekh to acquire the Kolkata franchise.
To take things a level further, Tendulkar has also procured the Mumbai franchise of International Tennis Premier League (ITPL) that will, in probability, star Rafael Nadal. Which means three big names in the history of Indian cricket purchased four team within a year — three within a matter of weeks.
Gavaskar, a fan of Prakash Padukone's, is an avid badminton himself. When India had toured Australia in 2007-08, the camera had zoomed in on Deepika Padukone's face, with Gavaskar commenting "that lady is the daughter of the greatest sportsperson India has ever produced." Tendulkar's respect for John McEnroe is well-known, while Ganguly has always been a keen footballer. Not much is known about Tendulkar's affinity towards football.
Cricketers have known to be passionate about other sport after retirement; Everton Weekes (he once partnered Omar Sharif, of all people, in a Bridge World Title) and Ashantha de Mel were champions at bridge; Franklyn Stephenson is an outstanding golfer (as are several others, but none have taken it to Stephenson's level); Bob Crisp has climbed Kilimanjaro twice, while Adam Parore has scaled the Everest.
This, however, is completely different. This has not been about playing the sport: this is about former cricketers acquiring franchises (some out of love, some for other reasons). It may have been a coincidence, but too many acquisitions have taken place over the last month or so.
Is the world of Indian cricket into copycat marketing? "Copycat marketing occurs when you employ marketing tactics that others have used successfully but without tying them to your marketing strategy. Copycat marketing is expensive and ineffective at best and can actually be counterproductive and damaging," were Bill Brelsford's words on the topic.
It may be ineffective, but right now it seems that the former cricketers are trying their hand at it. The fact that they might want to secure a position in the Indian Premier League (IPL) may still stop from joining an alliance that would buy an IPL team (Gavaskar and Tendulkar are already there), but the day may not be too far away when a cricketer ends up doing that.
What will it be like if Gavaskar owns Mumbai Indians and end up not retaining a single Mumbaikar in the squad? The fans really never seemed to care whether Shahrukh Khan or Vijay Mallya have retained the locals, but Gavaskar doing the same will end up having different results.
Nadal apologising to Tendulkar after a defeat may make the Indian junta proud; backing from star cricketers may be something the fans will be looking at with eager anticipation; however, if the entire concept turns out to be a trend, it may be a worrying factor for Indian sport in general. One cricketer after another will end up owning franchises as a result, which may end up creating another Indian Premier League (IPL) sans the glamour, but in all probability, a tournament involving just as much confusion and corruption, maiming some otherwise untarnished names.
One can only hope there is sound logic behind these acquisitions. The fans can really do without a display of copycat marketing from their revered heroes.
(Abhishek Mukherjee is the Deputy Editor and Cricket Historian at CricketCountry. He blogs at http://ovshake.blogspot.in and can be followed on Twitter at http://www.twitter.com/ovshake42)