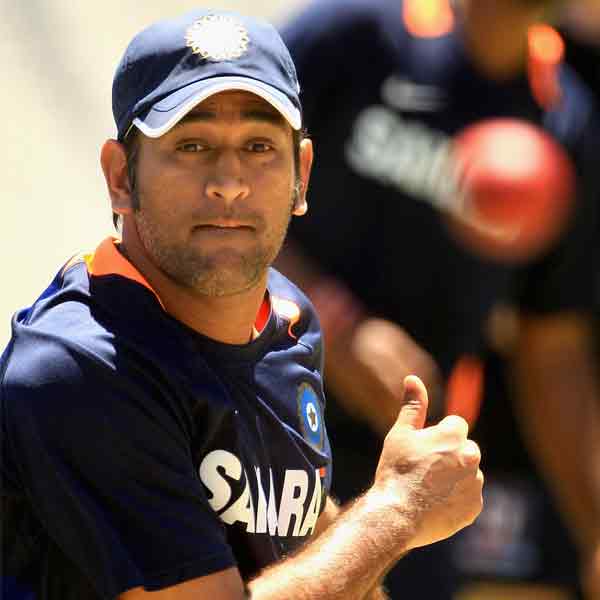 Faced with a do-or-die situation after their crushing 141-run defeat in the first match, India would look to turn around their fortunes with an improved show, especially in the bowling department, when they take on South Africa in the second ODI here tomorrow.
The Indians, licking their wounds after an embarrassing defeat in Johannesburg, have been left with no other option but to win tomorrow to stay afloat in the three-match series which has been dedicated to anti-apartheid icon and former president Nelson Mandela who passed away yesterday.
They were greeted by overcast conditions at this eastern coastal city which has been experiencing rain for the past week. Although there was talk that the pitch at Kingsmead stadium will be more to the Indians' liking, the lack of sun will surely have a bearing in some manner.
The whole of South Africa is mourning following the sad demise of Mandela and the Indian team, for once, would be hoping that their opponents are distracted.
The visitors though have other things to be concerned about, most of all, their bowling. That it was their weakest link has been known to one and all. However, the audacity with which Quinton de Kock, A B de Villers and JP Duminy butchered the Indian bowlers mystified many.
Poor bowling is one thing, and youngsters tend to learn and adapt as the game progresses. But they were not allowed to settle down as the South African batsmen plundered runs almost at will in Johannesburg.
One of the main reasons for the carnage-like experience in Johannesburg was due to lack of pace in the bowling of the likes of Bhuvneshwar Kumar and Mohit Sharma. Add short bowling and poor control to it, and the South African batsmen had it easier than net practice.
Only Mohammed Shami, during his opening spell, seemed to have some uneasy deliveries for de Kock and Hashim Amla, as he has more pace. And that is precisely what the Indian bowlers were lacking on that Wanderers pitch as Dale Steyn and Morne Morkel extracted pace and bounce by their fast stuff later that day.