Dr Ali Bacher's team was the last to whitewash Australia in a four-match series. Deba Prasad Dhar speaks with the South African player-turned-administrator on the 1969-70 series. Excerpts: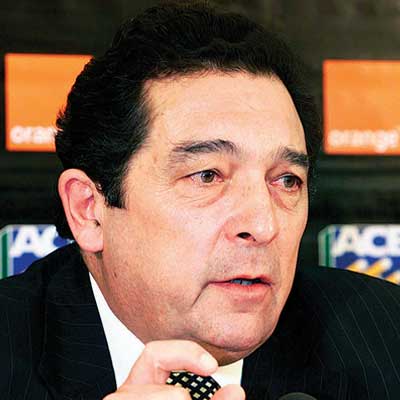 It was your team that inflicted on Australia, led by Bill Lawry, their last whitewash 43 years ago. What are your memories of that series?
That South African team (1969-70) may have been the strongest we ever had. People debate about our current Test team, which is so very good. We had Graeme Pollock at No 4. Sir Donald Bradman hailed him as the best left-handed batsman of all time. Yes, Garry Sobers was around.
He may have been the best all-rounder of all time. Then we had Barry Richards opening the innings. Sadly, he played only four Tests but he had given every indication of his greatness.
Bradman had put him in his best ever World XI.
Our main strength was the number of outstanding all-rounders such as Eddie Barlow, Mike Procter, Tiger Lance and Trevor Goddard. The wicketkeeping duties in the first two Tests were shared by Dennis Gamsy and Dennis Lindsay. In the previous series against Bill Lawry's Australia (in 1966-67), Lindsay scored 606 runs in five Tests.
To give you an idea of the depth of our batting, in the second innings of the third Test at the Wanderers, Procter batted at eight and Peter Pollock at nine. I can tell you that Procter was good enough to bat at five in any Test side. There was a quiet confidence in us, not arrogance; we knew we could beat them. The margin of victories grew bigger from the third Test onwards.
The Australians had Doug Walters, Ian Chappell, Bill Lawry and Paul Sheahan. So they had fine batsmen too. To be fair to Australia, they arrived in South Africa after a long tour of India where the conditions were totally different. Graham McKenzie, the best I've faced, wasn't the same bowler.
How did you prepare for such a big series? And what was that one aspect that stood out for South Africa?
Our domestic cricket was extremely competitive. We played the Western Province two weeks before the first Test. Peter Pollock and Procter were one of our best-ever fast bowling combinations. With Barlow, Lance and Goddard as back-up, we had top-class swing and seam bowlers. The pressure was unrelenting all the time.

It took more than 40 years to achieve such a result against the Aussies. Are you surprised?
No. I had predicted it to my grandson. I had two reasons. One is that any great nation goes through upheavals — that's normal. They have lost Michael Hussey and Ricky Ponting in recent times. Other than Michael Clarke, they don't have batsmen of calibre in the top six. Their batting is not formidable like it used to be. It was inevitable that they would have a long battle against the Indian spinners. And that's what it turned out to be. But they have got some strong fast bowlers which will be their strength in the future. But their batting is a problem.
Who in the present South African unit would have made it to your side?
Comparing eras is the worst thing to do. The bats are much better today, the clothing more comfortable, and the players are professional towards their jobs. So I don't want to start drawing parallels, though the present Test team is the best we have had since democracy in the country. This side has four world-class batters — Graeme Smith, Jacques Kallis, Hashim Amla and AB de Villiers — who all average around 50.

Pakistan couldn't save a Test against South Africa in the recent series. You think India have a chance to do slightly better?
India's spinners won't have the same impact in South Africa. They dropped top players such as Gautam Gambhir and Virender Sehwag but replaced them with some outstanding batsmen. Their batting looks good. To their credit, they have got a system where they keep replacing top batters with some young talent.
Have you watched Umesh Yadav?
He looks good and quite promising. But Vernon Philander, Morne Morkel and Dale Steyn are the best at the moment.
@Debaprasaddhar