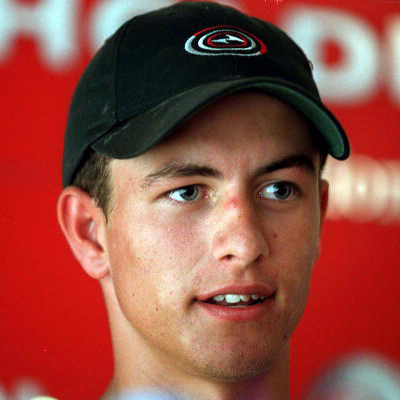 Australian golf ace Adam Scott has revealed that he has arranged for three dozen 'Moreton Bay Bugs' to be flown over from Australia for the Augusta Former Champions Dinner.
A Moreton Bay Bug is a flat-headed lobster and named after Moreton Bay - a body of water on the east coast of Australia bordering the city of Brisbane and close to where Scott grew up.
According to Sport24, the defending Masters champion, who last year became the first Australian in the tournament's 79-year history to be fitted with a Green Jacket, has revealed that he arranged for the 'bugs' to be his main menu choice for the dinner where he is expecting some 32 former champions to be in attendance.
The now annual Former Champions dinner, which Scott will be hosting next Tuesday, was first held in 1952 at the suggestion of Ben Hogan.
The only doubtful guest is World No.1 Tiger Woods, a four-time past August National champion, although the report said that as the American has ruled himself out injured it seems unlikely the 14-time Major champion will be present at the dinner.
Woods, who had hosted four 'Champions Dinners' after having won the Masters in 1997, 2000, 2001 and 2005, surprised many former champions in 1998 when he served-up cheeseburgers, chicken sandwiches, French fries and milkshakes, the report added.