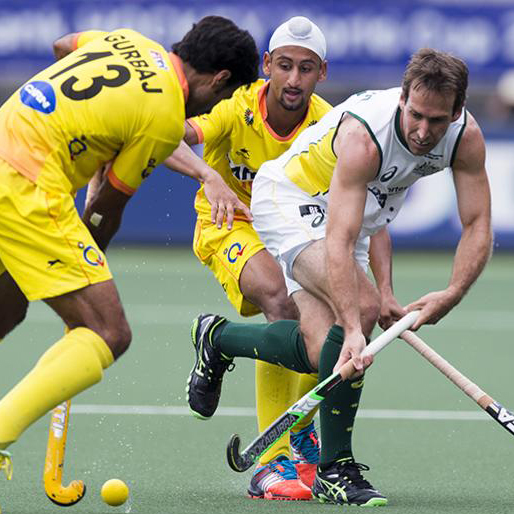 India have lost 4-0 to world champions Australia at Kyocera Stadium in Netherlands on Monday, in the Rabobank Hockey World Cup.
India conceded four goals to Australia in the first half. The first goal came at the 3 minute mark from Kleran Grovers. The next three penalty corners offered to the Australians were all converted into goals, at 16, 20 and 22 minutes.
There were no penalty corners and no shots at the goal for India in the first half. The Indians showed no coordination and no initiative to take possession during this period of play.
In the second half, India was more aggressive, though they still failed to score a goal. Good defence from Rupinder Singh denied Australia a fifth goal and goalkeeper PR Sreejesh made some tough saves. He also managed to save a few penalty corners. The final scoreline was 4-0, with Australia's 22 shots on the goal compared to India's 4 being the crucial difference.
India are already out of contention for a place in the semifinals, and will rely on the game between Malaysia and Spain to seek a fifth-place finish.
Last week, the Indians bounced back well to beat Malaysia 3-2 after losing back-to-back matches.
With this result, Australia continue their unbeaten run in the tournament.