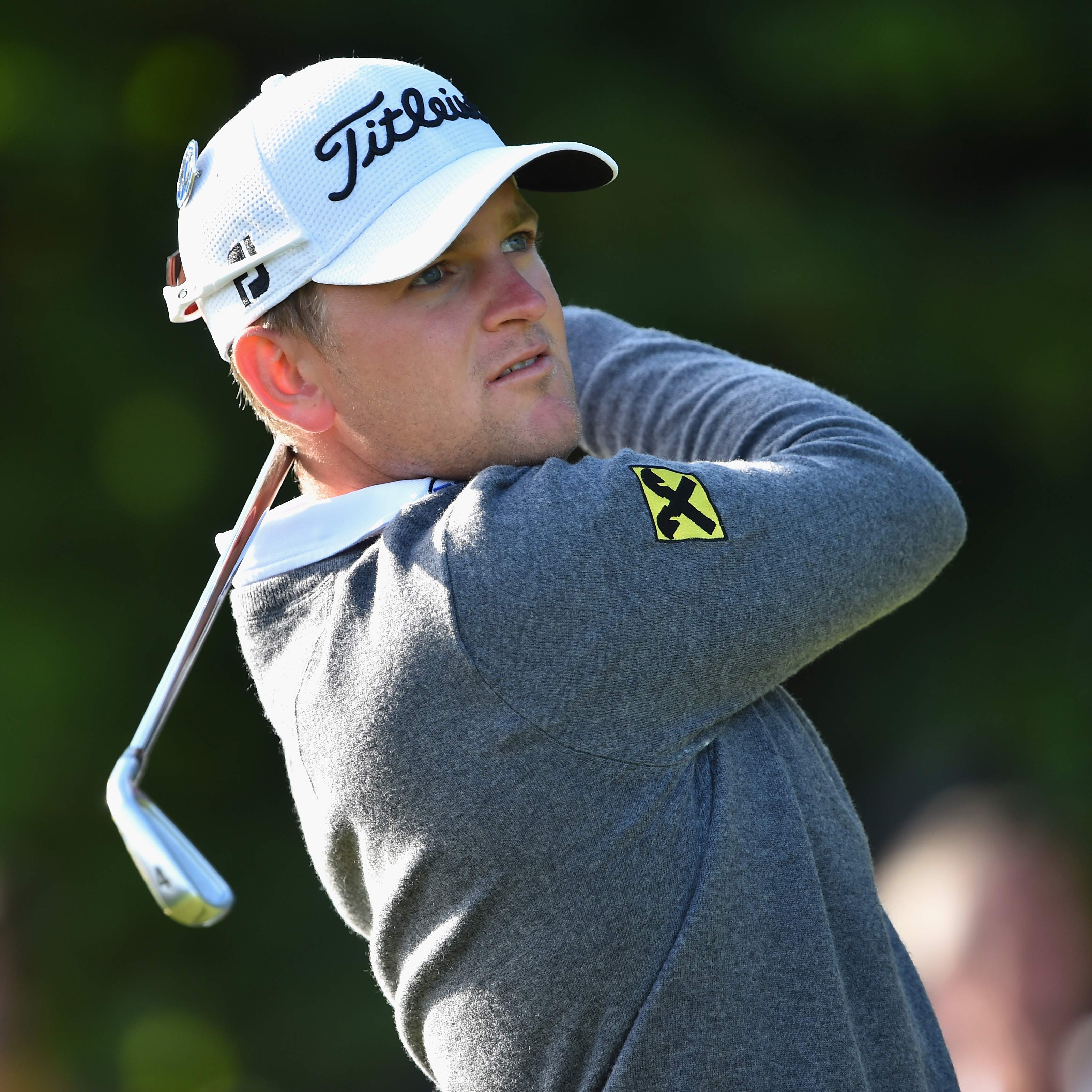 Bernd Wiesberger, 28, was born in Vienna and lives in Oberwart, Austria. The six-foot-two-inch golfer turned pro in 2006. Apart from Europe, he also plays in Asia, where two of his three wins have come.
After two Challenge Tour wins in 2010, his first big win came in Korea, where he won the Ballantine's in April 2012. His second win followed within three months at Lyoness Open in his home country, an event Indians will remember as Jeev Milkha Singh won it once in 2008 when it was called BankAustria Open.
Wiesberger's third win came in May 2013 at the CIMB Niaga Indonesia Masters, which interestingly was won by Anirban Lahiri this year.
Ranked 70th in the world, Wiesberger has played in five Majors before this one and missed cut in all but one – he was 64th at the 2013 British Open. And yes, he has never broken par at a Major. This year he became the first Austrian to play the US Open in June, but missed the cut.
Wiesberger's 65 was the same as Hunter Mahan's card in the third round and it matched the low score of the Championship – also achieved by Kevin Chappell, Ryan Palmer, Lee Westwood in Round 1 and by Jason Day in Round 2.
Wiesberger likes to skiing and is quite proficient at that. Though, in 2003, he broke a collar bone in an accident. He said, "Well, I broke my collarbone back then, just goofing around and not being too cautious about what we were doing.
That slowed me down – I'm still skiing. I like to ski. I don't have much time because we have quite a tight schedule but it made me a bit more aware that I have to look around to not hurt myself because skiing is vacation or fun, but my body needs to be fit for the golf."
He was about three or four when he first held a golf club. "But I started doing it more seriously when I was eight or nine, when I would go to the range and hack around a little bit.
And then really started practicing maybe from 13, 14 onwards when you get into the national squads and stuff."
When asked about Phil Mickelson – he played with him on Saturday – being his favourite player, Wiesberger said, "Well, to be completely truthful, I would have to add Ernie (Wiesberger beat Ernie Els on way to the title in Indonesia in 2013) to that list probably.
But you know, the way he interacts with the crowds and the way he handles himself on the golf course, and obviously the record he has is amazing, and something that I'm trying to achieve, as well, at some point in my career.
"He's really nice I guess with the younger players, as well. He was really nice with me out there today. We had a good couple of chats and a couple laughs out there, so it was never really an uptight situation. It was really relaxed all the round through."
On how his performance was being received back home, he replied, "Well, given a population of just over eight million people, we have around a 100,000 golfers in the golf clubs. So I would reckon about 90,000 would be on the TV by now; at least I hope so (smiling)." Yes, and now there were will be a quite few in other parts of the world, too.