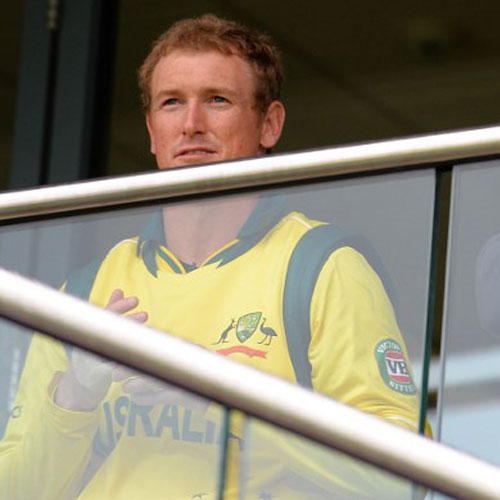 Australian Test 'debutant' and Twenty20 captain George Bailey is reportedly in risk of losing his brief and joyful Test career due to a controversial Decision Review System (DRS) decision following a calamitious batting collapse of the hosts on the second day of the fourth Ashes Test in the MCG.
Although Bailey was given out caught behind for a duck as Australia collapsed to 9/164 on Friday to trail England by 91, but top scorer Chris Rogers (61) claimed that the Tasmanian captain was 'adamant' he did not hit the ball.
According to Telegraph.com.au, umpire Aleem Dar gave Bailey not out caught behind cutting, only for the line on real time snickometer to vibrate as the ball went past the bat, following which third umpire Billy Bowden sent Bailey on his way out of the field.
Meanwhile, Rogers also said that he believes that the DRS is working 'pretty well' although he added that there might still be a few glitches in the system.
Bailey has recorded largely poor and unconvincing first innings scores which might see him miss the last and final Test in Sydney, along with the South Africa tour in February, unless he can bat Australia to victory with a significant score.
The report mentioned that Bailey scored a 19-ball, 38-minute duck on Friday as Australia collapsed to 6/122 before the imposing Brad Haddin attempted another rescue mission with a blistering counter attack.