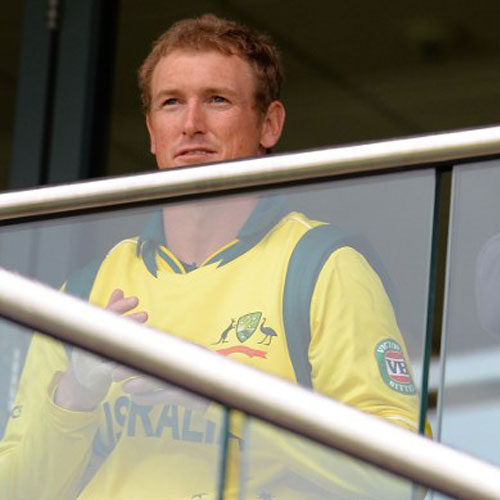 George Bailey has equalled the world record for most runs in a Test over set by Brian Lara when he took South Africa's Robin Peterson to town at the Wanderers in Johannesburg in 2008 as the Australian made 28 off an over of James Anderson on the fourth day of the Perth Ashes Test.
According to the Sydney Morning Herald, the Australian all-rounder could only see the lighter side after being run out by England's Tim Bresnan on an astonishing fourth morning of the third Test in which he hammered 74 runs from 41 balls, including 37 runs from 13 balls against Graeme Swann, to reach three figures in a hurry.
Bailey continued the day four carnage by smashing the final over of the Australian innings for 28 runs, the report said.
Shane Watson too hit three sixes in one, 22-run Swann over, the report added.
England's innings got off to a disastrous start when Ryan Harris bowled Alastair Cook with the first delivery of the innings, the report further said.
It was the England captain's first golden duck in Test cricket, as he became the only Test player to be dismissed first ball in his 100th Test, the report mentioned.