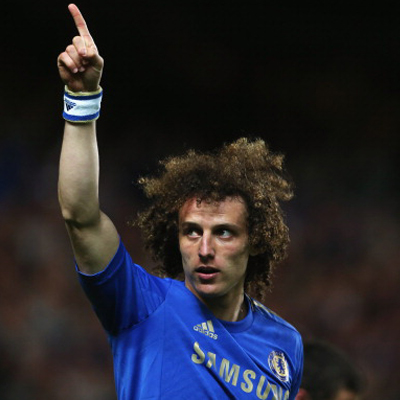 French champions Paris Saint-Germain have officially announced the signing of Chelsea FC defender David Luiz on a five-year deal.
BREAKING: Paris Saint-Germain announce they have completed the signing of David Luiz from Chelsea.

— ESPN FC (@ESPNFC) June 13, 2014
The official announcement of the PSG website: Paris Saint-Germain is delighted to announce the transfer of Brazilian international David Luiz from Chelsea FC, for the next five years.
The transfer fee is reported to be £50 million, which makes him the most expensive defender in the world. David Luiz spent three seasons with Chelsea, winning the FA Cup and the UEFA Champions League in 2012 and the UEFA Europa League in 2013.
This is what David Luiz had to say on his transfer to Paris Saint-Germain, according to their official website: "Right from the very first contact I had with Paris Saint-Germain, I was very happy. It's big club with a great history and a huge project. It has fantastic facilities and a lot of supporters. It's a new step in my life and I'm impatient to play for Paris and show what I can do. I also can't wait to play with my new teammates, the Brazilians, of course, but also everybody else. I already knew about Paris Saint-Germain when I was in Brazil because a lot of great players had played for the club. Paris Saint-Germain already has a great and successful history. To sign for this great team is really special for me. The fact that so many Brazilians already play for Paris Saint-Germain will be a big help, without a doubt. They are great players, but also great friends. The fact that they are there will help we settle in quickly, every day. The atmosphere between the Brazilians is already very good. We will be able to bring that atmosphere to Paris Saint-Germain, and that will help us get the results we need on the pitch. Everyone wins! I hope we will be successful, in every competition we play in. I want to win the French league, all the Cups and, most of all, the Champions League which is every player's dream. I want to win it a second time because I won it with Chelsea in 2012. Rest assured we will be doing everything we can to give the supporters the chance to celebrate a European triumph. I am so lucky! I have been so fortunate to live in some great cities. I was in Lisbon, in London, and now, I have the chance to live in Paris. My family and I will be moving to one of the most beautiful cities in the world, with so much to do and see. It will be great for my family. I will be defending the colours of one of the biggest clubs in the world. It will be a great time for me, both professionally and personally. I want to enjoy myself and, if possible, win as much as possible."