Michael Schumacher will remain an invalid for the rest of his life, said leading Swiss medical neurologist Erich Riederer. The F1 racing legend woke up from his coma on the 16th of June after 6 long months, yet numerous top medical practitioners have said since that his prognosis might not be as significant as some may have thought. He will remain an invalid all his life and will always remain dependent on others' help, said neurology specialist Riederer. He added that Schumacher will have permanent damage and that it will be a huge success if he manages to sit up unaided within the next three months and operate an electric wheelchair within six months. However, he said that his coma awakening was a very positive development for Schumi and his dear one.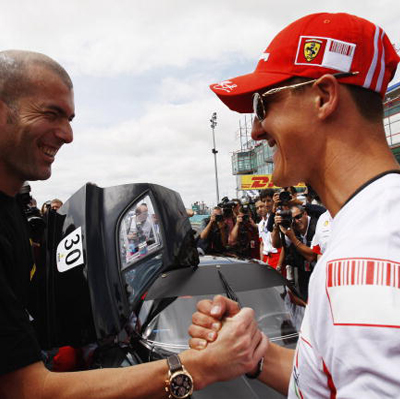 Getty
The legend had his eyes open and was conscious during his transfer from a French hospital to a facility in Switzerland, according to a Swiss report. It also stated that Schumacher, now 45, was able to communicate to ambulance staff by nodding his head. Schumacher was transported 120 miles from Grenoble Hospital to University Hospital Lausanne on Monday morning. The report in the Swiss tabloid Blick stated that the ambulance was operated by Sanitätoberwallis, a company based in Visp in the canton of Valais rather than from Grenoble or Lausanne.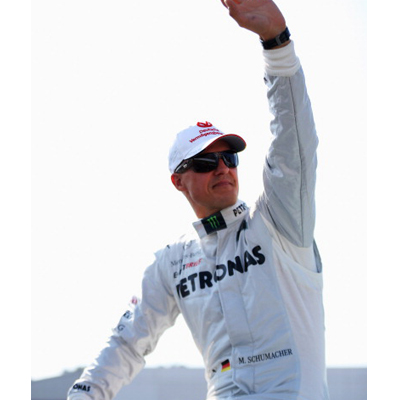 Getty
Ambulance staff were not told the identity of the world-famous patient in advance. They also had to relinquish their mobile phones on arrival at Grenoble. The paper said Schumacher had lost a lot of weight during his 170 days in hospital since the accident. Schumacher did not speak, but he communicated by nodding his head and had his eyes open for most of the journey, the paper said. It is almost 25 weeks ago that Schumacher, a very competent skier, suffered his life-threatening accident. He was holidaying with family and friends in the French resort of Meribel, where he owns a chalet. On the 16th of June, his manager Sabine Kehm announced that he was no longer in a coma and had been transferred to Lausanne where he will undergo a lengthy rehabilitation regime.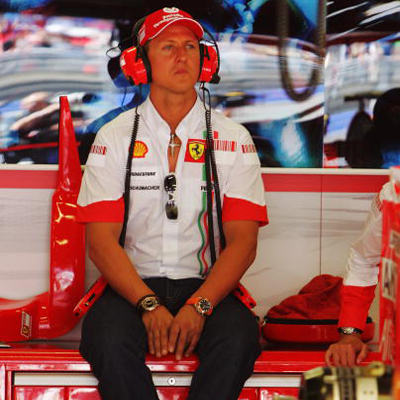 Getty
His view reaffirms the words of medical experts, who said that only one in ten patients who spent so many months in a coma went on to recover all or most of their mental and physical capacities. Schuamacher's manager, Sabine Kehm, released a statement on 16 June, which said that he is not in a coma anymore and will continue his long phase of rehabilitation. He has since been moved from Grenoble university hospital in France to Lausanne hospital in Switzerland, nearer to this family home.