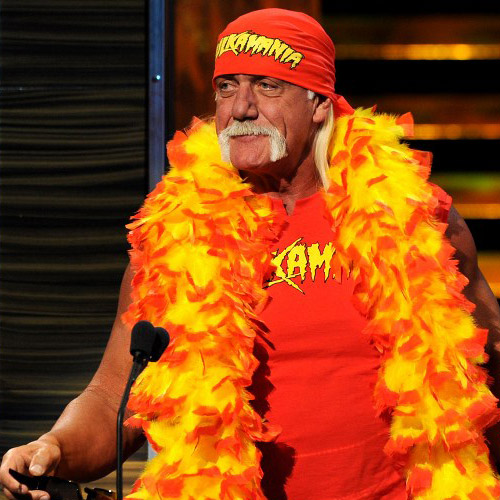 Former WWE superstar Hulk Hogan, who put professional wrestling on the global map in the 1980s and early 1990s, has said that he wishes to have matches with Stone Cold Steve Austin and John Cena.
When asked about a potential return to the ring, Hogan, 61, said in an interview in Toronto, "I ran into Steve Austin last week and I said, 'look bro, everybody keeps talking, why didn't this happen?' He went on to add that the match was going to happen in 2002 when both wrestlers were active, but that Austin's health problems had come in the way.
Steve Austin (49) retired from in-ring competition in 2003 due to severe injuries to his back, neck and knees and hasn't wrestled a match since. Hogan on the other hand, was active until recently, working with Total Nonstop Action (TNA) wrestling. However, after ending his stint with TNA, Hogan is back with WWE, though not in an active wrestling role. Most recently, Hogan, Austin and The Rock had an in-ring segment at Wrestlemania 30, which met with great critical acclaim.
Hogan says he also wants to work with the current top star in WWE, John Cena. "I'd love to punk him out", said Hogan when asked about a match with Cena. Cena has won the World Title 15 times since his first in 2005, though his last match saw him being beaten convincingly by former MMA fighter Brock Lesnar.