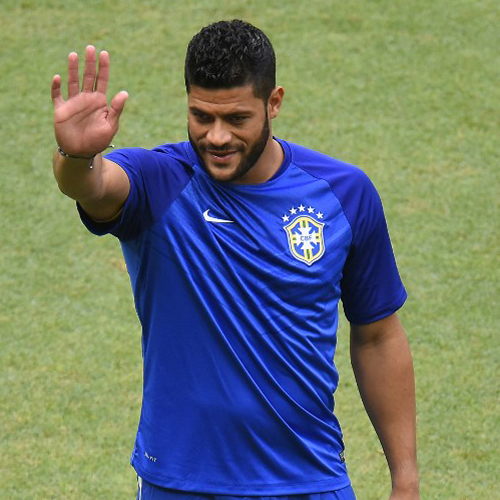 Brazil's oldest World Cup historian is concerned about the team's right wing and lacklustre performances in the tournament so far, but remains confident the five-times champions can make the final.
"I'm concerned with the Selecao, especially the right wing because Dani Alves isn't doing so well," said Airton Fontenele, who published eight books on Brazilian football and has been collecting World Cup documents, newspaper clippings and football memorabilia since 1950.
"As a fan, I believe Brazil will be the champion, but given the performance so far, there are some doubts," he told Reuters.
"I'm giving the team a five (out of 10) for now. I don't like what's happening on the right.
"Germany is a strong candidate. Argentina hasn't yet shown all its football, but it still is a strong candidate."
"I hope the final is Brazil against Argentina. That's my guess."
Fontenele, a retired public servant from a government bank, became fascinated with football after listening to Brazil's first game in the 1938 World Cup against Poland.
The electrifying match remains as the one with the largest goal count of the 101 World Cup games Brazil have played, ending in a surprise 6-5 overtime victory by the South American team.
"I didn't even like football that much. I thought it was a silly thing," Fontenele said, before describing the goals by Leonidas da Silva and Polish striker Ernest Wilimowski in the 1938 match in detail as if they were happening in front of his eyes.
"It was this match that changed everything and from then on I got excited about football. The excitement of that match, a goal this way, a goal that way, started it all. The passion has remained the same.
"Football used to be more beautiful before, now it's more practical. They used to have a 2-3-5 system with five players attacking, there was a lot more movement. Now it's more careful, they spend a lot of time holding the ball in the middle of the field," he said.
The 86-year-old considers former Brazilian striker Pele the best ever player with forward Zizinho coming a close second, but admits the most beautiful goal ever was scored by Argentina's Diego Maradona in 1986, when he dribbled past five England players to score what's been dubbed "goal of the century."
The more practical style of football played nowadays by Germany, the Netherlands and even Brazil's own national team makes it much less likely that fans will ever see again acrobatic moves such as the bicycle kicks made famous by Leonidas da Silva or the fancy dribbles of Garrincha.
"The way of playing now is uglier. It's all closed up, with six people in the middle, only one in the attack," he said.
Brazil's team, particularly, has been relying too much just on striker Neymar and needs a better midfield, Fontenele added.
"Brazil's hasn't fixed the middle yet. There are too few people in the attack," he said. "There is too much reliance on Neymar and an isolated play here and there with Fred or Hulk."