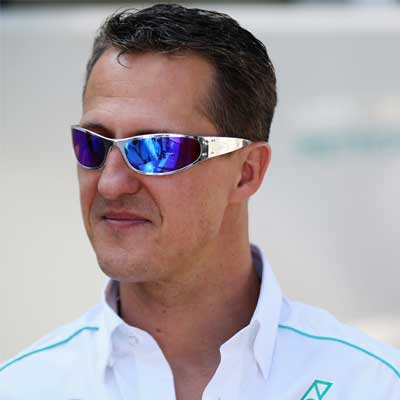 Formula One ace Michael Schumacher's fans have reportedly slammed a drinks firm for using the 'comatose' racer in an advertisement.
German company Hassia reportedly has a deal with Schumacher stretching back several years and they had agreed to a do an ad featuring the star endorsing Rosbacher mineral water, weeks before Schumacher met with his horror ski accident.
According to the Daily Star, Hasia has said that they had reacted immediately after the ace racer's horror accident, cancelling radio and TV commercials as well as all print and outdoor ads, although, Hasia went ahead with the magazine ad despite the fact that Schumacher has been in a coma for almost 10 weeks.
Doctors decided to put Schumacher in induced coma following the racer's ski accident in the French Alps where he hit his head on a rock and suffered severe brain injuries.