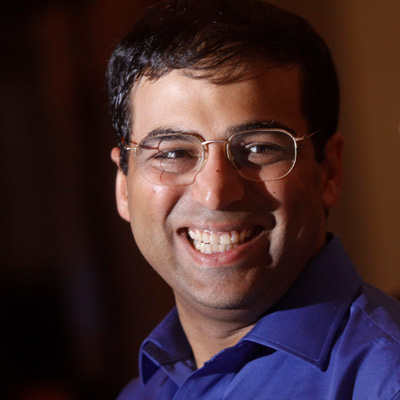 Pune: The game of 64 squares could take a toll on your mental fitness but the king of chess knows how to deal with it.
Five time world champion Viswanathan Anand agrees that the game is mentally taxing, however his titles speaks volume of how he keeps himself fit.
"One needs to be mentally stable while playing this game. Chess as a sport, is not that much of a physical endeavour, but yes, it is mentally taxing," agreed Aanad, who was in the city on Thursday.
Revealing the secret of his fitness, he said, "When it comes to physical fitness, I anyway try and keep myself health. I regularly go running or other fitness regime. Exercising keeps me tension free," he said.
And when he comes to mental stability, he said, "All I do is stay calm during the game and take the right decision".
Behind every successful player there is a core team that does a lot of research and analysis. And the champion is delighted to have the best support team in the world. "Winning is always a team effort and when it comes to my team we always share the best time while working together," the 44-year-old confessed. The winner of the Candidates Chess is all geared up to retain his World Championship title. As the countdown for the football World Cup has begun, the champion is putting all his money on the hosts to take the title. He said, "All the teams are evenly poised. But I feel that Brazil will steal the thunder".