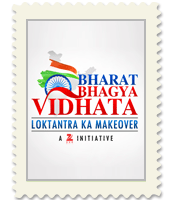 Mumbai is India's financial capital and sees a large number of young budding sports stars play a number of sports. Often children play two or three sports in school but are choosing to opt for cricket over the rest.
Initially, this opting for cricket may lead one to believe that the reason for this is the love for the game or the sports stars like Sachin Tendulkar, MS Dhoni and Virat Kohli, but a closer observation reveals more.
Yash Ingle, 8, plays cricket, football and hockey for his school. But the Std III student will soon need to choose one of the three as his studies increase. Kishore Ingle, his father said, "Yash plays hockey the best. But he will opt for cricket. The main reason for this is the sponsors. I can't afford to pay his coaching and many sponsors are coming forward to fund his cricket career but hardly anyone wants to fund football and hockey."
Arvind Mhatre, a PT teacher from Mumbai observes, "Many of my students play basketball, hockey and football better than cricket but sponsorships lead them to choose to pursue cricket. Sponsors want to be seen as funding a successful cricketer, the next Kohli or Dhoni and don't care much about other sports. This is the main reason why budding talent is nipped at the bud and Indian hardly produces any champion players in any other sports barring cricket."
A spokesperson for a leading growth drinks brand that funds budding stars in Mumbai said, "We are open to funding all upcoming sports stars but the kids into cricket are far more than the other sports. Plus cricket is a brand now and a way to immense popularity, funding a cricket star is better for our brand value."
Jyoti Naidu, 12, is a budding tennis star and thanks to the investments from her father's company she is able to play the game. Jyoti's father Prakash said, "I can afford without sponsors to pay for my child's tennis career. But there are many talented kids whose parents can't afford and due to lack of sponsors they don't go far in their sporting career."
Ruby Singh, a sports manager in the city said, "Money is the major cause of many young sports stars not being able to pursue the sport they are talented in. As a company we try to help students from various schools get in touch with sponsors but it is a tough task. Cricket is the most sought after sport, hardly anyone wants to invest in a hockey star."