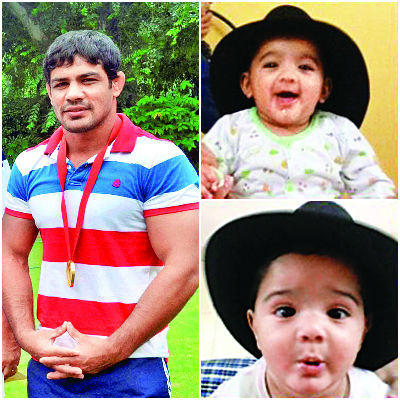 Two-time Olympic medallist Sushil Kumar will not spearhead India's challenge at the next Commonwealth Games and Asian Games in 2019.
In an exclusive interview to dna, the champion wrestler informed that he is also likely to skip the forthcoming Asian Games in Incheon, South Korea. The 31-year-old will instead gun for gold at the FILA Wrestling World Championships in Tashkent, Uzbekistan. Kumar's biggest dream is to win the elusive Olympic gold at the Rio Games in 2016. He will then bow out on his own terms.
"You can say that Glasgow was my last CWG. And if I miss the Asian Games in South Korea because of the World Championships, then I don't see myself representing India in the next 2019 Asian Games (and CWG). I have achieved a lot of success in these two events and I believe that young wrestlers should also get a chance to represent the nation," said Kumar, who won a bronze in the Beijing Olympics (2008) and a silver in London four years later.
The grappler from Baprola revealed that "one of his twin sons would certainly take up wrestling" as a career. "I promise you that one of them — Suvaran Solanki and Suvir Solanki — will certainly be a wrestler," said Kumar.
All these years, Kumar took part in the 66kg category. However, he competed in the 74kg category in Glasgow, and won gold. Was it difficult to make that shift? "It's difficult to adjust to the new weight category because my weight is still less than 74kg. During the practice sessions, I used to train with fellow grapplers who compete in higher weight categories. That helped me a lot, but I don't intend to go down to a lower category now. I hope I will be able to bring home another gold from the forthcoming World Championships in Tashkent, Uzbekistan," he said.