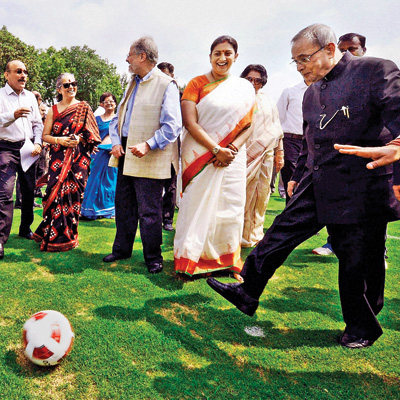 In yet another case of official apathy, Indian women weightlifting duo of K Sanjita Chanu and S Mirabai Chanu, who won gold and silver in their particular categories at the ongoing Commonwealth Games, were not provided official kits and wore their old kits during the competition.
As it turns out, the Indian Olympic Association (IOA) has not provided official kits to the entire weightlifting contingent going to Scotland. However, this is not first such case of mismanagement and many athletes were not provided with kits during CWG 2010 in New Delhi.
dna has learnt that after India's first gold medal in 48kg weight category, both Sanjita and Mirabai wore their old kits during the competition. It was a reminder of an incident during CWG 2010 in New Delhi when Sonia Chanu received her medal wearing her old kit as no official kit had been given to the lifters.
And it is not only the weightlifters, but the official kit given to boxers in Glasgow have been termed "mismatch" by the athletes.
"Even the ceremonial attire given to boxers for the opening ceremony was not up to the mark," a Boxing India official told dna through email from Glasgow.
The Union sports ministry has given Rs 15,000 for each ceremonial kit, while Rs 5,000 was sanctioned for the sports kit. It is IOA's responsibility to see that the kits conform to guidelines and are delieverd on time before every Olympic, Commonwealth and Asian Games. However, their repeated failures to do so have often left athletes red faced.
Another problem which the boxers are facing in Glasgow is that the jersey made available to them has "India" written on the back. The organisers objected to this as the rules say that only "IND" should be inscribed.
It has been learnt that new costumes have been ordered for the boxers now.