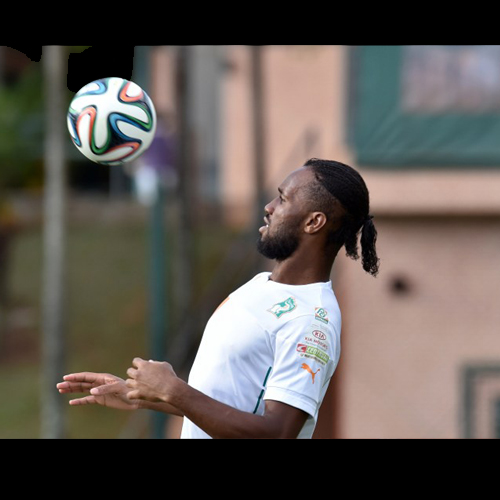 Their countrymen may be swept up in a wave of Neymar euphoria after his two goals against Croatia, but Brazil's philosophy teachers are firmly behind another leading striker - Didier Drogba of the Ivory Coast. "I started following the Ivory Coast in 2006. I love the way Drogba plays, his attitude to the game," Luiz Nelson told Reuters outside the African team's hotel in Recife, where they play Japan in their opening World Cup Group C game on Saturday.
Carrying a flag bearing the words "Brazilian Philosophy Teachers Support Ivory Coast", Nelson travelled to Recife from his home in Sao Paulo to see Drogba in action. He said he would support the African team even if they meet Brazil in the quarter- finals.
The teacher added that he was one of many Brazilians disillusioned by corruption in the country, which was part of the reason for his switch of allegiance. "Every time they build a street there is money left over, and it disappears," he said glumly.
The 36-year-old Drogba is almost as well-known for his charity work as his goal-scoring prowess, but Nelson said he has yet to find a way to use the powerful striker in his philosophy lessons. "It's doesn't always work to include football in philosophy," Nelson said, hopeful of meeting his hero before he boarded the bus to the stadium.
"In some situations maybe, but it not always easy."
(Editing by Ed Osmond)