Former English skipper, Thierry Henry and Michael Owen likely to play in franchise league here next year.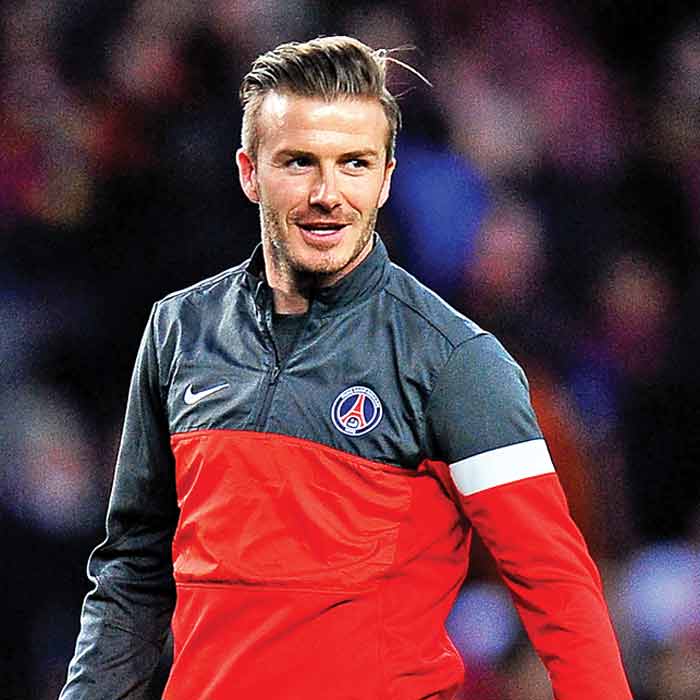 Indian fans will soon have the opportunity to watch David Beckham's nimble footwork live in stadiums here. If all goes according to plan, the former England skipper along with international stars such as Thierry Henry and Michael Owen will showcase their skills in a tournament on the lines of the Indian Premier League. What's more, Mumbai could be one of the venues where the matches will be played.
The All India Football Federation (AIFF) and its commercial partner IMG-Reliance are in talks with these players to be part of a franchise-based league, which is scheduled to kick off early next year. AIFF sources told dna the players could be ambassadors of different franchises and might play in some exhibition matches during their tour of India.
"This plan is in the pipeline, but we will have to wait and see if these players will take part in the league," an AIFF official said. Beckham and Henry have contracts with IMG.
In fact, Beckham, who recently retired from football, visited China as part of the IMG's contract to promote the sport. "China has roped in Beckham to boost the game and India could be his next destination," said a source.
The AIFF has got in touch with the Western India Football Association (WIFA) to check if the DY Patil Stadium in Navi Mumbai and the Balewadi Sports Complex in Pune are available to host the tournament. "We replied in the positive after the AIFF contacted us. We do not know other details as the plan is at a nascent stage, but we are aware that they might rope in some big names," Souter Vaz, WIFA secretary, told dna.
The franchise-based league will have eight teams and is likely to be played between January and March 2014.