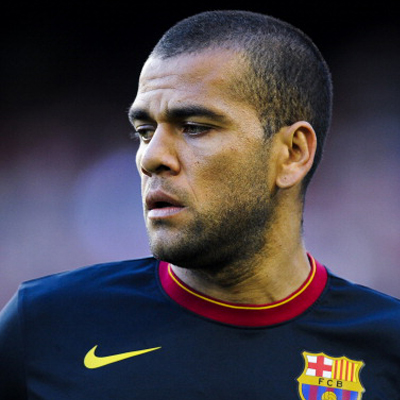 One of the most humoured responses to a racial taunt in recent times, Dani Alves has now gathered a fan club of his own.
During Barcelona's trip to Villarreal, when a fan from the audience threw a banana at the Brazilian fullback Dani Alves, he peeled the banana and ate it before continuing with the game.
After the incident, Barcelona has demanded eradication of racism from the Spain's football stadiums. They stood by Alves all through it. Also, Alves' Barcelona team-mate Neymar has almost mobilised the entire community of football fans.
Neymar clicked a picture with his son and a banana after the game and it's caption read #weareallmonkeys in Portugese. This went viral across social networking platforms like Instagram and Twitter.
Currently, #weareallmonkeys and #saynotoracism is trending among a large population.
Twitter reactions:
Fb Nacer Chadli (Tottenham): "Respect Dani Alves! #WeAreAllMonkeys #SayNoToRacism — with Moussa Dembele" pic.twitter.com/COsQZGsuAm

— barcastuff (@barcastuff) April 28, 2014
Football players unite to show their support for Dani Alves. pic.twitter.com/PorH0wVOQg #weareallmonkeys #SayNoToRacism

— SirErnestoGH (@ernestamoah07) April 28, 2014
Dani Alves' reaction to a banana being thrown at him was simply awesome. #SayNoToRacism #weareallmonkeys https://t.co/QtwLdnFwNO

— Darren Klees (@Darren_Klees) April 28, 2014
We all belong to one single world. #weareallmonkeys #sayNOtoRacism http://t.co/q2OMWPjEtY

— Rio 2016 (@Rio2016_en) April 28, 2014