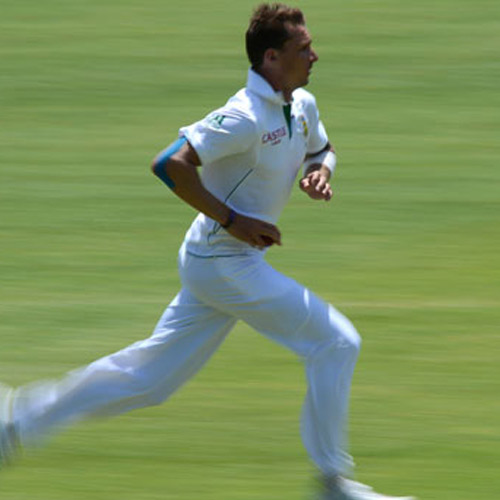 No other sport is as intricately woven as cricket. The oppositions' strengths and weaknesses are meticulously studied in almost every game, but cricket, perhaps, requires one to put in greater effort. There are umpteen logistics that deserve impeccable attention, and despite thoroughly figuring out a player's traits, plans tend to go awry at times. Then there are some who, in spite of being a thorn in the flesh of the opponents on numerous occasions, tend to be impregnable.
Strategies to deflate them often render futile — as stated by many a player in their autobiographies. Sachin Tendulkar at his peak belonged to this category.
Emphasis, however, is often on studying the movements, the modus operandi, of a bowler. Most teams feature at least one bowler who ensures extra homework for the opposition. Footages of spells of Shane Warne and Muttiah Muralitharan — two champion spinners of the last decade — were relentlessly studied by their challengers, but the outcome of what often transpired is well chronicled. Wasim Akram and Waqar Younis too, owing to their wizardry, were causes of their adversaries holding prolonged team meetings. Nonetheless, they were seldom tamed for long.
These vanquishers always adapted to be a step ahead; to outthink their competitors.
This brings us to unarguably the best fast bowler of this era: Dale Steyn. Like his stalwart predecessors, Steyn can rarely be pinned down. If he's at the wrong end of a batsman's willow, it's not for long. Often times, he's the difference between two sides; someone who can nonchalantly change the course of a match single-handedly. And he has done just that on a consistent basis. He can precociously swing the ball both ways, hurl bouncers that menacingly head towards a batsman's throat, and can fire in yorkers with distinction. Apart from that, he occasionally comes up with quotes such as this: "Cricket brings out a more aggressive side of me to be honest. Where else in the world do you get the opportunity to basically kill someone with two bouncers an over? Or try, legally."
Steyn's searing pace, which usually hovers over anything between 140kph to 155kph, regardless of whether it's the first over of the day or almost time for stumps, intertwined with his ability to hit the same good spot on the turf repeatedly, is what puts him in a league above the rest. Most current batsmen will vouch for — he's the most difficult, skilled fast bowler they've ever faced. As Michael Hussey aptly writes in his autobiography Underneath the Southern Cross, Steyn was "quietly, menacingly aggressive. He wanted to hit you and hurt you and get you out, preferably in that order. He didn't say much, but you felt that he just detested you and your Australian helmet."
Batsmen from other nations will affirm that Steyn, in fact, detests all helmets. Also, he's not always tight-lipped in the midst of a spell. He laughs (sometimes yawns), scoffs and smirks at batsmen. He doesn't refrain from letting them know what he thinks, either; like in the Durban Test of 2009, he points out to Hussey how scared he looks, before proceeding to pepper the southpaw with a barrage of short-pitched deliveries —approximately 31 of them — aimed specifically at the ribs. His duel against Tendulkar in the third Test at Newlands in 2011 is well-documented too.
Steyn's chirpy nature, though, at times is an ominous sign for the one up against him, for it is perhaps an indication that he's 'in the zone' (a zone is, as aptly described by Ricky Ponting himself, when a player seems to be "in the right place at the right time, and performs the so-called 'one percenters' when they are most needed). While most batsmen and bowlers let their bats and balls do the talking, some tend to get chirpy when they're in the zone. Shane Warne, as his skipper Ponting states, thrived on getting under the skin of the batsmen and would chat away to them as he dished up variations after variations with the ball. Steyn, too, reacts almost similarly and this nature of his comes to the fore mostly at home.
In the last five Test series in South Africa, Steyn has featured as the leading wicket-taker on almost all counts.
| | | | | |
| --- | --- | --- | --- | --- |
| Year | Opposition | Tests | Wkts | Ave |
| 2010-11 | India | 3 | 21 | 17.47 |
| 2011-12 | Australia | 2 | 11 | 21.81 |
| 2011-12 | New Zealand | 3 | 14 | 21.57 |
| 2012-13 | Sri Lanka | 2 | 13 | 11.53 |
| 2012-13 | Pakistan | 3 | 20 | 12.90 |
Despite fully being aware of the threat Steyn brings, most oppositions fail to chalk up a sturdy plan to negate him. Pakistan's Mohammad Hafeez has been dismissed 15 times in his 28 encounters with Steyn, and averages just a little over 10 with the bat. Rohit Sharma, who etched near-flawless knocks in India just a few weeks ago, was appallingly clueless as an opener facing the speedster, and resigned to not scoring off him in spite of the target being a gargantuan 359. Sometimes, a batsman looks defeated even before Steyn runs in to deliver one.
If his figures of 8-3-25-3 are anything to go by, then the Indians are in for yet another excruciating summer. They know what to expect, and yet, helplessness prevails. The Dale Steyn factor is something they have got to contend with, but if they let him get the better off them with a white ball, how are they going to shape up when he's got that red cherry in hand?
(Karthik Parimal, a Correspondent with CricketCountry, is a cricket aficionado and a worshipper of the game. He idolises Steve Waugh and can give up anything, absolutely anything, just to watch a Kumar Sangakkara cover drive. He can be followed on Twitter at https://twitter.com/karthik_parimal)