The Portuguese star scored three times in the Champions League match on Tuesday night to the delight of fans and his team owners.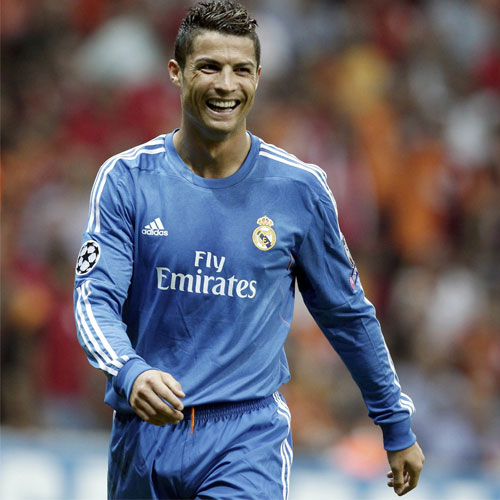 Gareth Bale was the highest signing after his deal with Real Madrid was done a few weeks ago, but then the team extended Cristiano Ronaldo's contract to make his pay even higher.
Portuguese football ace Ronaldo on Tuesday night showed he was worth every one of the pennies he gets paid as he scored his 21st hat-trick in Real Madrid's 6-1 win over Galatasaray in the Champions League.
In the clash with the Turkish team, Ronaldo has become the fourth-highest scorer in Champions League history with a total of 53 goals. Only Spaniard Raul who scored 71 goals, Barcelona star Lionel Messi who has scored 59 goals and retired Dutch player Ruud van Nistelrooy who has scored 56 goals have more.
Gareth Bale helped Ronaldo score one of his goals, but the 28-year-old winger seemed on song as he played some skilful football with great footwork.
Bale has said Ronaldo was the boss at Real Madrid and on Tuesday, he played as though he was in total control of his game as the duo combined well to help their team to 6 goals.
The exact figure that Ronaldo earns is not clear but media reports indicate that he could be bagging around 20 million euros a season.
If Tuesday's performance was anything to go by it can best be said that the contract extention has worked as a motivator for the football star. Real Madrid will be hoping for more such heroics form Cristiano Ronaldo as they seek the La Liga and Champions League titles.