The football star returned back to practice on Tuesday putting his win on Monday night behind him rather quickly.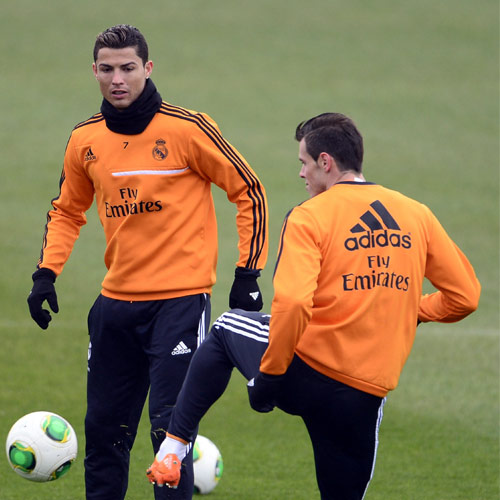 An emotional win at the Ballon d'Or award ceremony on Monday night for Cristiano Ronaldo as he beat Lionel Messi and Franck Ribery to the award.
On Tuesday, it was business as usual on the football field at practice for the 28-year-old who tweeted a picture of himself with his trophy celebrating the win with his Real Madrid team.
The Portuguese star tweeted,
Este premio es de todos. De todo el equipo y staff. Y de toda la afición! pic.twitter.com/DE2gvhObdD

— Cristiano Ronaldo (@Cristiano) January 14, 2014
The star player said in his tweet, "This award belongs to everyone. To all the equipment and staff. And all the fans!"
Thanking fans after his win on Monday, he had tweeted,
Very proud to win the Ballon d'Or for the second time, it means so much to me. I thank my teammates. pic.twitter.com/INcV1VjgDx

— Cristiano Ronaldo (@Cristiano) January 13, 2014