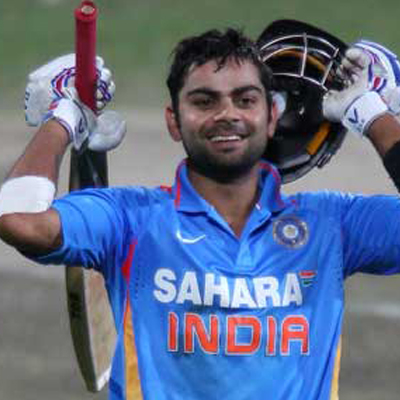 With the India-Sri Lanka World Twenty20 final about to begin, we take a look at the key Indian and Sri Lankan players in today's game.
INDIA
Batsmen
Virat Kohli
For India, Virat Kohli is the trump card. He has scored more runs in the tournament than anyone else, has only been dismissed twice, and is a massive asset in the second innings. India will be banking on him, especially if they bat second, to get another good score. Moreover, he has the measure of Lasith Malinga, whose claim that it takes just one ball to get Kohli out sounded hollow.
The law of averages, however, might catch up to Kohli. India will be hoping that does not materialise.
Rohit Sharma
Rohit Sharma, who is often blamed for his inconsistency, has found some decent form and will be a threat to the Sri Lankans. He has the ability to accelerate at will, but can also get bogged down in the initial overs. However, Rohit is a match-winner on his day. Sri Lanka would do well not to underestimate him.
MS Dhoni
The captain is always a dual threat in a limited overs international - he can both work the strike around as well as assault the bowling. He has a cool head and has performed decently in this series. He also has a big match temperament which will be handy for India.
Bowlers
R Ashwin
R Ashwin is a threat in subcontinental conditions, but more so given his current form. In the semifinal against South Africa, Ashwin took 3/22, and the batsmen he got out were of high quality - Hashim Amla, Faf du Plessis and AB DeVilliers. He also grabbed 4/11 against Australia last week. The only concern may be that Sri Lanka have better players of spin than either South Africa or Australia
SRI LANKA
Batsmen
Mahela Jayawardene
Jayawardene has been Sri Lanka's best batsman this tournament, though he has scored just one half-century. Sri Lanka will bank on him to produce a performance like the 89 he scored against England, given that most of their other batsmen aren't in great form.
Bowlers
Lasith Malinga
Though Nuwan Kulasekara is in good bowling form, Lasith Malinga is always a big threat in a Twenty20 match, with his searing yorkers and occasional slower deliveries coming into play. Malinga has only taken 5 wickets in the tournament, but has struck form since taking over the captaincy from Dinesh Chandimal. Moreover, he has an excellent economy rate of 5.92 this series.
The one worry for Lanka may be that Virat Kohli is particularly adept at playing Malinga. The contest between the two should be really exciting, especially after Malinga tried to gain the mental edge on Kohli with his comments a few days ago.
Rangana Herath
Herath has only played two matches this series, but his 5/3 against New Zealand was devastating to say the least. His other performance, 0/27 against West Indies, was unremarkable. Herath may not find the same success against the Indians, but he might still be a threat if India bat second.