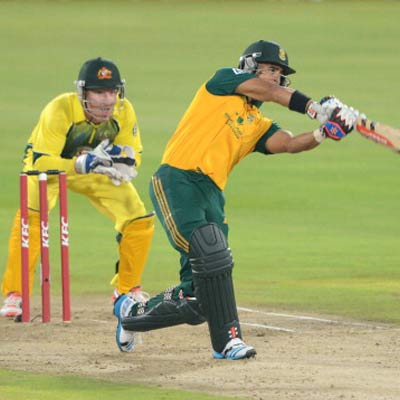 Cricket South Africa (CSA) have confirmed a tight schedule for the Proteas' limited-overs tour of Australia in November 2014.
Three Twenty20 matches will be played over five days between November 5 to 9, with five 50-over matches squeezed into a tight 10-day schedule from November 14 to 23rd.
"We continue to build our ODI squad ahead of the Cricket World Cup and have planned 24 One Day matches before the tournament starts," CSA chief Haroon Lorgat said in a statement released on Monday. "These are good opportunities for our players, particularly the newcomers, to experience playing in New Zealand and Australia", he continued.
Tour schedule:
Twenty20
November 5: 1st T20 - Adelaide Oval, Adelaide
November 7: 2nd T20 - MCG, Melbourne
November 9: 3rd T20 - ANZ Stadium, Sydney
One Day International
November 14: 1st ODI - WACA, Perth
November 16: 2nd ODI - WACA, Perth
November 19: 3rd ODI - Manuka Oval, Canberra
November 21: 4th ODI - MCG, Melbourne
November 23: 5th ODI - SCG, Sydney