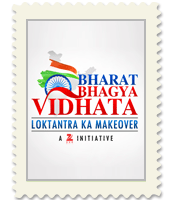 Sport fans around the world have been left disappointed by the recent doping, fixing and corruption that has been rampant in many games.
In an interview with Oprah earlier this year, Lance Armstrong who had won seven Tour de France titles admitted to taking performance enhancement drugs that helped him win his titles. This revelation was a let down for his fans around the world.
Athletes Tyson Gay and Asafa Powell also recently tested positive for banned drugs. Here's a list of famous sports stars who admitted to doping making millions of fans lose faith in the games they played.
India during the IPL recently saw instances of spot-fixing and betting which made fans sceptical of the million-dollar cricket league and the match results. Cricketers Sreesanth, Ankeet Chavan and Ajit Chandila were arrested as were some IPL owners Gurunath Meiyappan and Raj Kundra who was questioned in relation with the case.
IOA General Body Meeting a few days ago began on a stormy note with close to 50 demonstrators under the banner of Clean Sports India protesting against the association's officials, who have been charge sheeted in corruption cases.
The Commonwealth Games corruption has made India infamous and has cost the nation expulsion from the Olympics due to the Indian Olympic Association (IOA) having corrupt officials.
Here's a list of officials who were suspended by the IOA for corruption.
During the London Olympics as many as eight badminton players were suspended for match-fixing.
Points in many sports like boxing, tennis and even calls in football and cricket made by the umpires have made fans doubt if matches have been fixed in favour of one player. In some cases it has been proved while in others it hasn't.
As fans have over time learnt to deal with these blots that have challenged their belief in fair play in sports, their love for the games they watch has continued to keep them glued to their TV screens and audience boxes as sport is played.
Corruption is slowly and surely getting engrained in sport, but the bottom-line of sports association with a fight to win and sportsman's spirit still keeps fans glued.
Fans speak:
Rahul Shinde, 32, a social media expert and a sports fan said, "There's a lot of times that have made me want to stop watching cricket, football and tennis due to calls and fixing. But my love for the game is stronger than the contempt I feel for the few cheats."
Komal Lal, 18, a student said, "I follow football and boxing. The cheating is sad and makes me feel really low. But sports is more than officials and cheats, it'a about passion and spirit that is much above corruption."