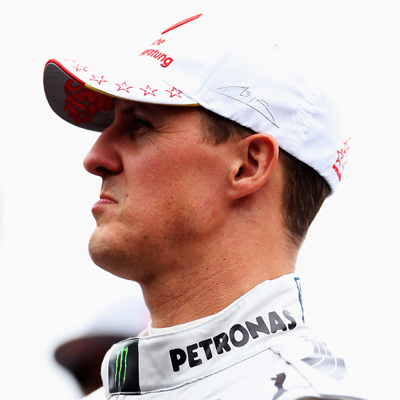 Seven-time world champion Michael Schumacher has had a corner named after him at Bahrain's circuit.
The Bahrain International Circuit (BIC) said the legendary racer had been involved in designing the track including that corner, the report added.
According to the BBC, Schumacher's manager Sabine Kehm said that his family would like to thank the BIC for this gesture and even acknowledged Schumacher's achievements in Formula One racing and in BIC circuit design.
Kehm also said that they took it as recognition for his passion for motorsport and he would feel 'very honoured' about having a BIC corner named after him, the report added.
Schumacher still remains in a medically induced coma after suffering head injuries in a skiing accident in December last year and no further information on his condition has been revealed after doctors said that they were to start reviving him.